Ahead of Brazil's presidential election, scheduled for October 2018, radical candidates are emerging from recent polls as favorites. But between the leftist former president, Luiz Inácio Lula da Silva, and far-right candidate Jair Bolsonaro, a voice was heard last month from the middle of the Brazilian savannah.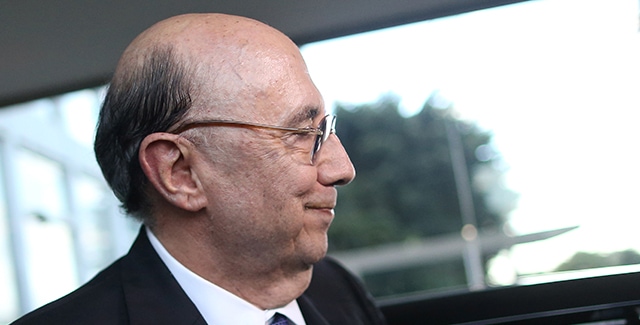 "Yes, I can run for presidency," finance minister Henrique Meirelles announced, providing hope to the business and financial sectors for a centrist electoral choice blended with a reformist agenda.
Meirelles has fed his political ambitions since vacating his position as president of global banking at FleetBoston Financial in 2002, when he retired and returned to the state of Goiás, his homeland. That same year, he was elected congressman, but he chose instead to accept Lula's invitation to lead the central bank. Since May 2016, when Michel Temer replaced Dilma Rousseff as Brazilian president, Meirelles has implemented economic reforms to try to lift the country out of recession.
His potential candidacy is rooted in his expectations of a strong economic performance for Brazil in 2018 and in his profile as a "reformist." Brazil's central bank predicts GDP growth of 2.5% for 2018, which could help Meirelles's candidacy. But 71% of Brazilians are against the economic reforms, according to a Datafolha survey published last May, which could hurt his main message to voters.
"I believe that the country's economic situation will really be fine [next year], but there are political and electoral conditions that should be assessed," Meirelles said in an interview with Veja, a Brazilian weekly news magazine.
Political analyst Sérgio Fausto, director of the FHC Foundation, a prominent Brazilian political think tank, believes that Meirelles can open a space in the center of the political spectrum. "But I do not assume that the economic results will be good enough to push his candidacy," he says.
"Meirelles is also too heavy for Brazilian voters, as he came from the bank sector and was chairman of JBS's administrative council," says Fausto, referring to the food giant that is deeply implicated in corruption scandals involving the sale of tainted meat.