MILESTONES: CANADA / UNITED KINGDOM
By Erik Heinrich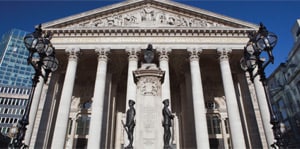 London Stock Exchange: Dominant partner?
The proposed merger between the London Stock Exchange (LSE) and the Toronto Stock Exchange (TSX) has prompted criticisms that it would not be, as the two sides have suggested it would,a partnership of equals. If it succeeds, the LSE Group's C$6.9 billion ($7 billion) bid for just over 50% of the TSE's parent TMX Group, which was announced in February, would be a marriage of convenience that favors London, the critics assert. Some even believe the inequity of the deal may prevent its happening at all.
The main problem is that the LSE-TMX union would probably result in Canada's preeminent capital market's being supervised by Britain's Financial Securities Authority (FSA).That does not sit well with most Canadians. But even less appealing is that fact that applications for a listing by capital-hungry start-ups looking to build the next Research In Motion would have to be made in London. Add to this the fact that,as well as requiring federal approval in Ottawa,the LSE-TMX merger will need the blessing of four provincial regulators, including Ontario and Quebec.These are the same regulators that have for decades resisted accepting a national securities watchdog.Analysts believe it is the local regulators who could prove the biggest hurdle to the deal,as they will almost certainly be unwilling to hand over supervisory control of the exchange to a foreign player.
Still,insiders on Toronto's Bay Street,home of the TSX and Canada's major banks,see the LSE-TMX merger as a positive development. "It's necessary," says Thomas Caldwell,chairman of money management firm Caldwell Securities. "The TSX needs to match its competitors by increasing volume and efficiency."