China aims to challenge the Airbus-Boeing duopoly, an objective that was unthinkable a few years ago.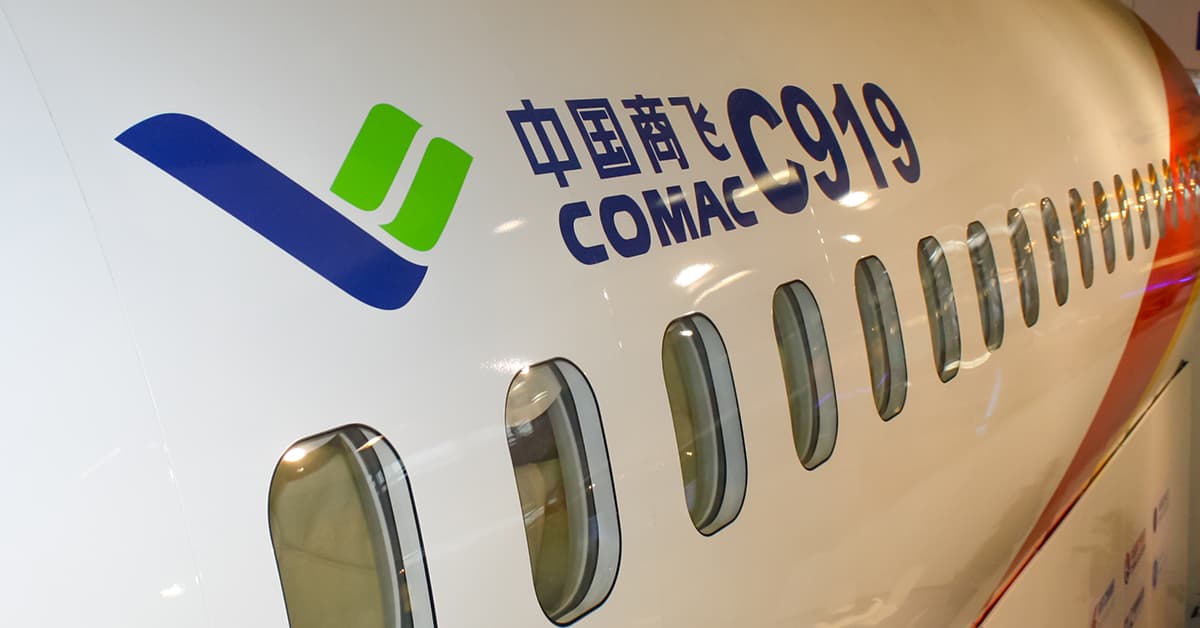 The inaugural demonstration flight of China's first homegrown passenger jet, the C919, only lasted about 15 minutes on December 9, but it could change civil aviation forever.
Built by state-owned plane-maker Commercial Aircraft Corporation of China, the 164-seater delivered to China Eastern Airlines marks a watershed moment in China's ability to meet internationally accepted airworthiness standards for large airliners. Its short trip came in anticipation of the C919's official launch of commercial operations next spring.
Ultimately, China aims to challenge the Airbus-Boeing duopoly, an objective that was unthinkable a few years ago. Yet, the C919 currently has 28 customers with orders totaling 815 planes.
"China is getting more comfortable with uncertainty and risk taking, which are integral to innovation," says Chris Rowley, a professor from Kellogg College at the University of Oxford and Bayes Business School of City, University of London.
The C919, he adds, is yet another indication of the success of the "Made in China 2025" initiative launched by the government in 2015. "This was to help push through a shift from low-wage manufacturing and reliance on foreign technology imports to a high-tech, high-productivity economy with indigenous innovation and companies that can catch up and surpass the West's and compete globally in high-tech sectors, including aerospace engineering."
The resulting better quality and better-paid jobs will, in turn, feed into Xi's 2021 defining theme of "Common Prosperity," a notion dating back to Mao in the 1950s and Deng Xiaoping in the 1980s, according to Rowley. "Amongst other things is the idea of reducing income inequality and promoting people-centered development."
Yet, while the rationale is to reduce the dependence on imports, the C919 employs many essential parts manufactured abroad, thus making its products and timely delivery vulnerable to trade and political tensions with the US and the EU. Still, while China continues to do business with the European Airbus, the American Boeing has so far borne the brunt of China's ambitious aviation plans: The company was recently forced to cancel 116 unfilled orders for the 737 MAX aircraft that were destined for customers in China. The combined value, at list prices, was more than $14 billion.