The deal could be a win-win for both buyer and the seller.
A strategic drive by Chinese automotive manufacturing company Geely to acquire a majority 51.5% stake in Denmark's Saxo Bank has the hallmarks of a classic win-win for both buyer and target company. For Geely, the acquisitive push deepens its presence in Scandinavia; it already controls Volvo Cars, based in Sweden.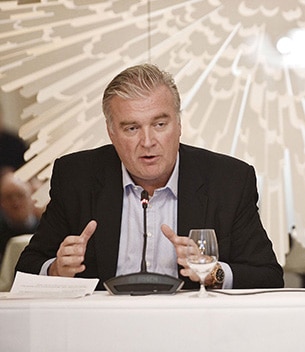 The embedded dividend for Saxo is the prospect that Geely will help unlock important markets in Asia that can expand the bank's cross-asset trading platforms targeting private foreign-exchange traders.
"This deal makes perfect sense for us," said Geely CFO Daniel Donghui Li. "Geely wants to expand the group's operations within the financial-services sector. Saxo is a trusted trading platform and a proven leader in financial and regulatory technologies. It is a strong partnership."
A primary underlying objective of the Saxo deal, said Li, is to deliver group synergies through the development of financial services both within Geely and the "wider Chinese market."
Saxo Bank's healthy operating margins and impressive cost controls reinforced its appeal for Geely. The bank posted revenues of $459 million in 2016.
Geely flagged its interest in Saxo in May, when it purchased a 26% interest in the bank from Danish cofounder Lars Seier Christensen. Additional shares in Saxo are being acquired, subject to regulatory approval, from US private equity group TPG Capital and Indonesian conglomerate Sinar Mas. Geely's ownership in Saxo will be held through Geely Financials Denmark, its wholly owned Danish subsidiary.
Sampo, a Helsinki-based financial services group with a 19.9% equity interest in Saxo, harbors no doubts about why Geely pursued majority ownership in the Danish bank: "Saxo is an exceptionally interesting unicorn in the Nordic fintech area," stated Sampo CEO Kari Stadigh. "It has a unique trading platform that offers great potential globally for white labeling to financial institutions and investors."
Geely hasn't disclosed the financial terms or the value of its buy-in at Saxo.