COMPETITION
By Michael Shari
American and foreign manufacturers alike are investing billions of dollars all across the United States, as the world's most competitive economy shows tantalizing signs of recovery. Rising labor costs in other parts of the world means reshoring is gathering pace.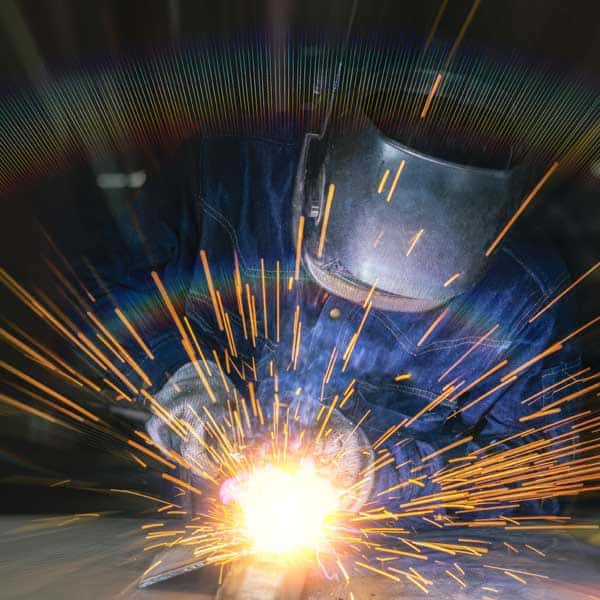 Malta, New York, a remote town with a population of just 15,000, nestled 175 miles north of New York City, is not the first place one would expect a deep-pocketed Middle Eastern investor to build a state-of-the-art semiconductor manufacturing plant. But that is precisely where GlobalFoundries—which the government of Abu Dhabi acquired in its entirety from Advanced Micro Devices of Milpitas, California, in March 2012—built a three-million-square-foot plant with a current capital budget of approximately $8 billion in January.
"There are some true advantages to manufacturing in the United States, especially when it comes to recruiting and retaining the best technical talent in the world, supporting and driving innovation and securely protecting our customers' valuable intellectual property," says Ajit Manocha, CEO of GlobalFoundries, which also produces semiconductors in Germany and Singapore. "The United States provides a great environment in all three of these critical areas."
GlobalFoundries is just one of hundreds of companies that have invested billions of dollars in manufacturing in the United States in the past few years to be closer to their customers in what they regard as the world's most competitive economy. Drawn by signs of economic recovery from the crash that brought the country to its knees just six years ago, they are ramping up production in anticipation that the current steady growth of the US economy will result in strong demand in the years to come. Some are even using the United States as a global export base to serve North America, Europe and the Middle East.
This manufacturing renaissance took root in the depths of the financial crisis, which many companies in the United States used as downtime to rethink their business models. One of the initial conclusions some reached was that the decision they had made in the late 1990s and early 2000s to reduce costs by moving their manufacturing operations to countries, notably China, that had wooed them with tax incentives and promises of an endless supply of cheap labor were self-defeating.
RESHORING GATHERS MOMENTUM
Manufacturers realized that they had not factored in the risk that wages in China would increase by 15% to 20% a year. They also underestimated other costs, such as shipping across the Pacific, which increased dramatically when oil prices exceeded $100 a barrel in 2011. Nor had they anticipated major disruptions to their dramatically elongated supply chains, such as the tsunami in Japan and floods in Thailand in 2011, which temporarily reduced supplies of components that were produced in those countries.
Manufacturers' ability to bring new products to market in a hurry was also impaired by the separation of engineers at the plants and those at their research and development labs, who could no longer meet with each other. And then they found that their intellectual property could not be protected in China, where their products were immediately copied for sale on the local market.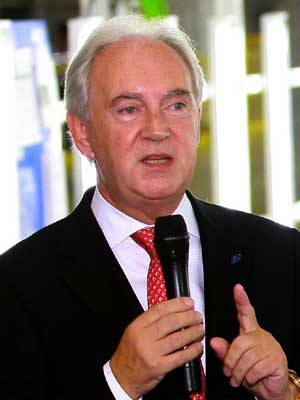 Fleming, Ford: No healthy economy since the Industrial Revolution has prospered without a strong manufacturing base
"Many of them should never have 'off-shored.' They made a decision just based on price. They did not look at other factors," says Harry Moser, founder and president of Reshoring Initiative, a consulting firm in Kildeer, Illinois, that advises manufacturers on moving back to the United States. "Even for those who should have done it, the cost savings on labor is no longer enough to make up for the disadvantages."
Ironically, a glaring lack in the United States of federal policies to encourage investment in manufacturing has been identified by consultants who work with manufacturers as a factor that attracts companies to invest in the United States.
"It is the way competition works in the United States. Companies are constantly under pressure to get price premiums or reduce costs or do something else with their products. So they find ways to beat the competition. This is an economy that competes; it doesn't protect," says Hal Sirkin, a Chicago-based senior partner and managing director at Boston Consulting Group (BCG).
So what started out as "reshoring" by American manufacturers that were beating a retreat from China has gained momentum with non-US companies that are gravitating toward the continental United States. Before GlobalFoundries decided to build its plant in upstate New York, Rolls-Royce of the United Kingdom made an initial investment of $170 million in a factory in Crosspointe, Virginia, that makes parts for aircraft engines for export to the UK, in 2011. Now Rolls-Royce is building a new $136 million advanced-manufacturing plant alongside the two-year-old plant. The new plant will create 140 highly skilled jobs when it opens in 2014.
An earlier foreign investor was Siemens, which borrowed $638 million from the US Export-Import Bank in January 2012 to produce gas and steam turbines for export to Saudi Arabia at a plant it had started building the previous year in Charlotte, North Carolina. "The [Charlotte] plant was specifically constructed, and the workforce hired, to produce American-made goods to serve markets around the world, from Latin America to the Middle East, from North America to Asia," Ex-Im Bank said in a statement.
US-based multinationals that have ramped up their investments in the United States in recent years are quick to emphasize that they still maintain manufacturing operations in other countries to serve customers there. They are investing in the United States, they say, to bring their products closer to their American customers, from which they anticipate a steady increase in demand as the US economy gains momentum from its current annual growth rate of some 2.5%.
GAME CHANGERS
Take NCR, a consumer-transaction technology company that bought and renovated a 350,000 square-foot building in Columbus, Georgia, to manufacture automatic teller machines for banks and point-of-sale systems for stores during the depths of the global financial crisis in 2009.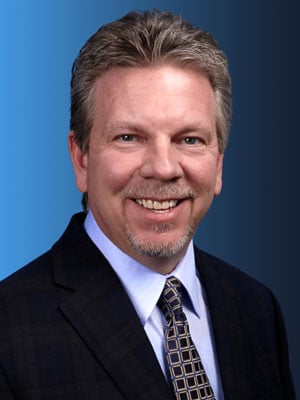 Marquardt, NCR: We wanted a hub in the United States to handle all the major banks
At a time when banks and retail stores were closing, merging and getting ready for the expansion phase in which they are now, NCR's strategy was to lay the groundwork to supply them with the new equipment they now need.
Next, the plant will supply banks with self-service consoles that will be "almost embedded in the cabinetry" of highly automated bank "branches of the future" where customer service staff walk the floor with NCR tablets in hand to answer questions and cross-sell products, says Rick Marquardt, senior vice president of global manufacturing at NCR.
"We wanted a hub in the United States to handle all the major banks and big box stores. It cuts down on the lead time. You don't want to be air-freighting ATMs, which can weigh up to 3,000 pounds," explains Marquardt. NCR still manufactures ATMs in China to serve a growing finance industry in Asia, and its Columbus plant sources some components from overseas. "You can't buy everything in the United States and survive. It's just a fact," says Marquardt.
Several game changers are driving the growth trend of investing in the United States. For instance, the cost of a programmable logic controller, which represents the main investment in an automated factory, has dropped by about 85% in the past 15 years, Sirkin of BCG estimates.
More recent advancements in hydraulic fracturing technology and discoveries of natural gas deposits in Colorado, Pennsylvania and other states have raised expectations that natural gas prices will drop and manufacturers will see their energy costs fall. Meanwhile, average household incomes in the United States have fallen by more than 4.4% since the Great Recession ended in June 2009, as workers have demonstrated a willingness to accept lower wages in a still-fragile job market.
The combination of these powerful forces, combined with rising wages in China, ultimately raised the overall productivity per worker in the United States to about 95% of what it is in China, Sirkin estimates. That negligible difference will only get narrower.
Another driver is that every company that opens a new plant in the United States—or expands an existing one—is offered incentives by state and municipal governments. The State of New York offered GlobalFoundries an incentive package that Manocha estimates "could be worth more than approximately $1.5 billion through a mix of grants and tax credits over time" as part of a plan to build Tech Valley—the East Coast's answer to Silicon Valley—in the town of Malta.
BEATING A RETREAT
Because worker productivity has improved and automation has increased, not as many jobs are being created in the United States as were lost in the outsourcing craze more than a decade ago. Yet for every 100 jobs that were exported, approximately 70 are now coming back, Sirkin estimates. "It's still about job growth," he says.
At this rate, manufacturers are expected to have made $100 billion to $150 billion in new investments in the United States by 2020, which will create about 2.5 million new jobs in manufacturing and related services, Sirkin estimates. The impact on the economy, 12% of which is generated by manufacturing, could be substantial. "It's happening a lot faster than anyone thought," he says.
In 2011, BCG predicted that reshoring would not be noticeable until 2015. Since then, Sirkin has counted "multihundreds at least" of companies that are investing in manufacturing in the United States, more than half of which, he believes, are American companies that have decided to reshore, while the remainder is a mix of new investments by American and foreign companies.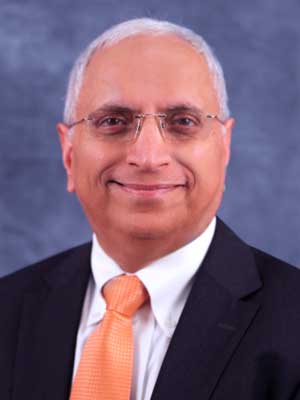 Manocha, GlobalFoundries: [In the United States] we face a corporate tax rate that is the highest in the world
To be sure, there are limits to how easily American manufacturers can extricate themselves from investments they have made overseas. Some are finding that foreign governments and labor unions are impeding them from laying off workers, bringing their factory equipment back to the United States or maintaining important relationships with local partners that distribute their products, Moser of the Reshoring Initiative explains.
In June workers at a factory near Beijing that is run by Specialty Medical Supplies of Coral Springs, Florida, barricaded the company's co-founder and president, Chip Starnes, in his office for several days to protest the company's decision to lay off 30 workers and move its plastic injection molding division to India, where costs were lower.
In October last year, workers at a Ford Motor plant in Genk, Belgium, rioted and set a car ablaze after learning the factory was closing and 4,300 workers would be losing their jobs.
There are limits, of course, to how attractive the United States will look in the eyes of manufacturers. "Some of the most serious issues we face are a corporate tax rate that is the highest in the world and a tax structure that makes it difficult to compete globally, continual threats to federal funding for the nation's government-run labs and research universities and the lack of a comprehensive highly-skilled immigration policy to help retain the best and brightest foreign students studying here in the United States," says Manocha.
US president Barack Obama has proposed a 20% income tax credit for companies that bring jobs back to the United States, but Congress has been preoccupied with getting the federal government back on its feet after a costly shutdown in October. The United States, indeed, is at risk of falling behind other countries that are moving fast to woo back their own manufacturers. In June, French Industrial Renewal minister Arnaud Montebourg announced the Colbert 2 Platform, part of the French government's reshoring initiative.
"There is a reason why other countries are investing so much in their manufacturing sector," says John Fleming, executive vice president for global manufacturing and labor affairs at Ford. "No healthy economy since the Industrial Revolution has prospered without a strong manufacturing base."
The challenge for Montebourg and others in Europe that want to bring manufacturing back to their shores, will be to convince the multinationals that a European country can be more competitive than the United States as a global export base.
US MANUFACTURERS ENJOY HOME GROUND ADVANTAGE
• Ford Motor Company invested about $200 million to add new assembly lines at its existing Cleveland Engine Plant in Brook Park, Ohio, to produce its 2.0-liter EcoBoost engine earlier this year, creating about 450 new jobs. A Ford spokesman says the investment will not affect production elsewhere.
• The Coleman Company moved production of 16-quart wheeled plastic coolers from China to Wichita, Kansas, in May 2011.The company cited rising costs for transpacific shipping and manufacturing in China.
• General Electric invested more than $100 million to add two new assembly lines to build high-efficiency washing machines and dryers at its Appliance Park facility in Louisville, Kentucky, in April, creating about 200 new jobs, according to a GE statement.
• Master Lock has brought back manufacturing from China to its Milwaukee, Wisconsin, factory, creating about 100 jobs since mid-2010. The company cited higher labor and logistics costs in Asia and "a more competitive overall cost structure" in Milwaukee.
• Element Electronics announced in August that it would invest about $7.5 million in a 315,000-square-foot factory in Winnsboro, South Carolina, that will manufacture flat-screen televisions.
• Farouk Systems moved production of hair dryers, hair irons and other hair tools from China to Houston, Texas, creating 1,200 jobs, in August 2009. Factoring in automation, the company said, American workers were more efficient than Chinese ones.