Project Finance Activity Reaches Fever Pitch



Changing Times, New Techniques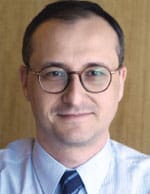 Christophe Rousseau, BNP Paribas

Project finance structures worldwide are becoming more and more aggressive, Thornton says. The Chicago Skyway project, for example, which involves a $1.8 billion long-term lease of a 7.8-mile toll road in Illinois to a Spanish-Australian consortium, includes a Spanish-style miniperm short-term structure with a bullet repayment that requires refinancing.
Meanwhile, project financing volume in Eastern Europe and the former Soviet Union rose to a record E11.4 billion in 2004, more than five times the level of the previous year. The spurt in activity was concentrated in three large oil and gas projects and related pipelines in Azerbaijan and Kazakhstan.
Last year was an excellent year for project financing, says Martin Frank, head of the corporate finance and public sector division at Vienna-based Bank Austria Creditanstalt. We can top that still in 2005, but its going to be tough, he says. Bank Austria, which handles the CEE market for its German parent HVB, has a staff of 40 project finance bankers in the region.
The countries that joined the EU last year can benefit from the full range of infrastructure funding possibilities, including the Structural and Cohesion Funds and the Interreg and Trans-European Transport Network initiatives. European Investment Bank loans are also available. The Cohesion Fund is project-based and co-finances projects in the environment and transport fields. The fund is contributing to improvements in water resources and treatment of urban wastewater. Municipal financing of sewer projects to bring investment up to EU levels could be an important areas for banks because of the availability of Brussels funds and co-financing, Frank says.
In the telecom and media sector, there is more activity in leveraged buyouts and acquisition financing, rather than projects, Frank says.While the volume of new projects globally in 2005 likely will remain below the peak years of 1999 and 2000, some of those earlier projects are reaching the stage where they will be refinanced at cheaper rates, says Rousseau of BNP Paribas.

Gordon Platt