AUSTRIA


BANK AUSTRIA CREDITANSTALT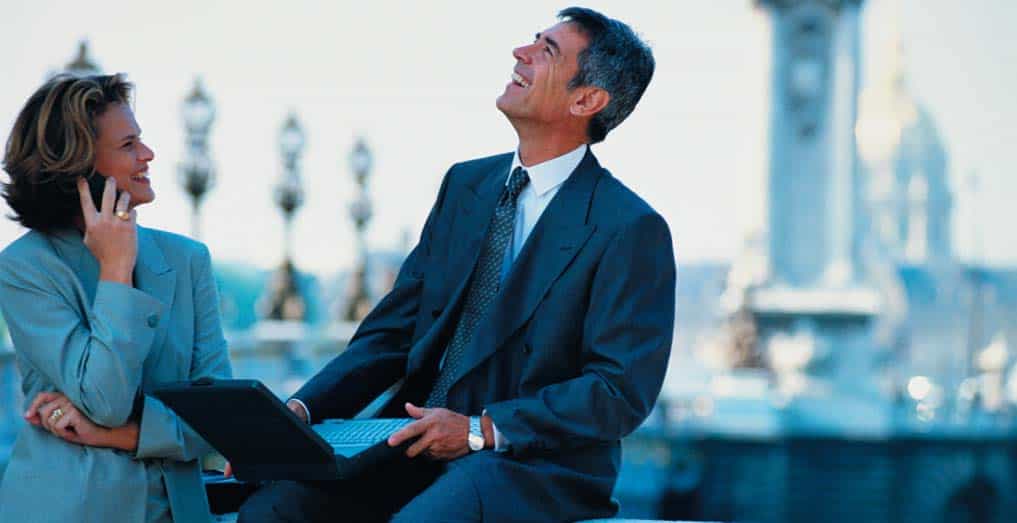 Austrias largest banking group, with total assets of approximately $166 billion, has just become Europes largest IPO of the year. In July parent company HVB of Germany spun off a primary listing on the Vienna Stock Exchange that was several times oversubscribed thanks to international investor interest. BA-CA plans to use its investor capital to pursue an aggressive regional growth strategy. In its home country, BA-CA is a particularly strong player in corporate lending and retail banking, with approximately 20% of the market share in each area.

Karl Samstag, chairman and CEO


www.ba-ca.com


AZERBAIJAN


INTERNATIONAL BANK OF AZERBAIJAN

This long-time winner continues to lead the field in the Caspian Republic. A market share of over 75% might not prove sustainable in the longer term, but the bank is investing heavily in its services and technology. Recent highlights include making its payment system electronic and increasing the spread of its branch network. The EBRD has a long-standing commitment to take 20% of the bank.

Jahangir Hajiyev, chairman


www.ibar.az


BELGIUM


FORTIS BANK

A low risk profile has paid off for Fortis Bank, which derives about 79% of its revenues from the Benelux region. The largest bank in Belgium, with assets of around $435 billion, Fortis commands an overall 25% to 30% regional market share by concentrating on the businesses it knows best: retail banking, merchant banking and investment services. While lower equity-related income has caused a decline in revenues since 2002, the bank has maintained profitability by keeping operating expenses down and focusing more on low-risk residential loans.

Anton van Rossum, CEO


www.fortis.com


BULGARIA


BULBANK

The largest bank in Bulgaria wins this award againbut against even stiffer opposition from DSK Bank and Biochim, a once specialist lender,now acquired by Bank Austria Creditanstalt. A 2000 acquisition by UniCredito and Allianz means that Bulbank retains a first-mover advantage in shifting systems and management to an international level. And, last February, Bulbank launched the first funds offering international exposure to Bulgarian savers.

Levon Hampartzoumian, chairman and CEO


www.bulbank.bg


CROATIA


PRIVREDNA BANKA ZAGREB

Privredna has finally overtaken longterm market leader Zagrebacka Banka in a number of key measuresincluding profitability. Spur for the banks transformation was its 2000 acquisition by IntesaBCI of Italy (the EBRD owns 20% of the shares).
With the banking crises of the 1990s now history, the Croatian market is an extremely competitive arena, but unbalanced in key respects.In January the Croatian National Bank tried to rein back loan growth by requiring the fastest-growing banks to purchase low-yielding government bonds and to increase the amount of liquid foreign assets held on the balance sheet.

Bozo Prka, president


www.pbz.hr


CZECH REPUBLIC


CESKOSLOVENSKA OBCHODNI BANKA (CSOB)

Czech banks are on an uptick as memories of banking crises subside, and the prospect of EU accession crystallizes into reality. No one is bobbing higher on that wave than CSOB, the countrys largest bank. Owned by KBC of Belgium,CSOB reinforced its position in the retail market when it snapped up bankrupt Investicnia Postovni Banka (IPB).
CSOB advanced 27% more home loans in 2002 than the year before and CEO Pavel Kavnek expects that growth to continue in 2003.That level of business growth helped plump profits by almost 11% last year.

Pavel Kavnek, chairman and CEO


www.csob.cz


DENMARK


DANSKE BANK

Danske has maintained profitability through the economic downturn, partly by keeping nearly 50% of its assets in the lucrative mortgage business. The banks performance figures for the first half of 2003 beat analysts expectations. Net profit rose 11% over the same period a year ago, to 646 million ($718 million), while earnings per share were up 13% over the first half of 2002.And, instead of smarting from its unsuccessful effort to acquire Gjensidige Nor, Norway's second-largest bank, Danske is considering buying divisions that Gjensidige and its new partner, Den norske Bank, are unloading.

Peter Straarup, chairman


www.danskebank.com


ESTONIA


HANSABANK

Hansabank is part of a market-leading financial group that spans the Baltic republics. A common brand and IT backbone supports a product range attuned to the differences of the individual Baltic states.Nowhere is that strategy more successful than in Estonia, where the bank has around 58% of deposits and 52% of the market for loans and leases. Strong GDP growth has helped clean some of the wrinkles from the Estonian banking sector. Looming EU accession has also provided a boost, though some of that benefit, such as declining interest rates, for example, may now be played out.

Indrek Neivelt, chairman


www.hansa.ee


FINLAND


NORDEA FINLAND

In the three short years since parent company Nordea AB was formed, the Finnish subsidiary has undergone a wave of consolidations that have made Finland the most profitable market for the group. Nordea is the market leader in Finland, with 46% market share in commercial banking and 35% of the countrys retail banking. It is also the market leader in life insurance. Being part of a large pan-Nordic financial services group gives Nordea Finland an edge, allowing much greater diversification of revenue and risk than it would have independently.

Markku Pohjola, CEO


www.nordea.fi


FRANCE


BNP PARIBAS

Attesting to BNP Groups strong franchise and nimble management team are some recent record highs: a rise in net income for Q2 2003 of 12.6% over the same period a year ago, and a 24.9% rise for the same period in gross operating income. Frances largest bank, most-profitable by return on equity, BNP is now number four in Europe in corporate bond issues, up from 10th in 2000, and has become number six in Europe in the high-yield debt market. But with an eye toward the uncertain future, BNP has been seeking to reduce its exposure in corporate banking and expand its consumer banking franchise. It is casting about for highquality acquisitions in the highgrowth market of California.

Baudouin Prot, president and CEO


www.bnpparibas.com


GERMANY


DEUTSCHE BANK

The economic downturn has hit hard in Germanys banking sector, where competition from the powerful public sector banks already cuts into profit potential. But following a massive round of cost-cutting under new CEO Jo s e f Ack e r mann, Deutsche Bank recently reported its first profit in four quarters.The bank has sold its industrial holdings and is building both its private banking business and its asset management division following the $2.5 billion acquisition of Scudder, which boosted Deutsche Banks assets to about $900 billion and made it one of the largest global money managers.

Josef Ackermann, CEO


www.deutsche-bank.de


GREECE


EFG EUROBANK ERGASIAS

The EFG Bank Group has provided financial support to its Greek subsidiary by absorbing goodwill in several acquisitions over the years, but EFG Eurobank Ergasias has also demonstrated strong fundamentals of its own.Its non-performing loan ratio, currently 3.7%, is showing improvement, and its ratio of loan loss reserves to non-performing loans is 82%,which is strong for the Greek market.
Last year, one of the toughest in history, EFG Eurobank Ergasias improved its overall performance. In addition to being a domestic market leader in wholesale banking, asset management and capital market business, EFG now operates the largest investment bank in Greece.

Nicholas C. Nanopoulos, CEO


www.efggroup.com


HUNGARY


OTP BANK

OTP is a perennial market leader in Hungary and has grown and grown since the former state savings bank was privatized. It now holds around 80% of retail deposits and as much as 60% of the bank card market, and has accumulated an asset base of around $10 billion.
But its not resting on its laurels. OTP has launched a new telebanking service, available through mobile phones or the Internet. Indeed, three out of four electronic banking transactions in Hungary will pass through OTP. The bank has already set up OTP Mortgage Bank, aimed at tapping into growing consumer interest in home loans.

Sndor Csnyi, chairman and CEO


www.otpbank.hu


ICELAND


ISLANDSBANKI

The largest financial institution in Iceland and the largest company listed on the Iceland Stock Exchange, Islandsbanki is a key player in all securities trading on the Icelandic market, with a particularly strong market position in bond trading. Its solid financial results so far this year can be traced largely to favorable bond and equity prices, but also to growth from cross-border M&As;notably its role as underwriter, with Royal Bank of Scotland, of the Icelandic retailer Baugurs bid for UK toy retailer Hamleys.

Bjarni rmannsson, CEO


www.isbank.is


IRELAND


ALLIED IRISH BANKS

AIB is the leading bank in most lines of business in the Republic of Ireland and also has a leading position in Northern Ireland, where it operates as First Trust.Analysts praise its strategy of growing the value of its existing customers. AIBs troubled Polish subsidiary, Bank Zachodni,has somewhat diluted the asset quality, but the core profits in key areas are respectable and the domestic operations showed steady growth. The bank has also shown a remarkable ability to turn around the problems following the 2002 announcement of a major fraud in its US subsidiary,Allfirst Bank.

Michael Buckley, CEO


www.aib-ie


ITALY


UNICREDITO ITALIANO

Primarily a retail bank, UniCredito has the most efficient retail network in Italy and plans over the next few years to increase its emphasis on high-growth areas such as consumer credit.At the same time, it has been running an aggressive campaign to build other lines of business and become a leading bank in Eastern Europe through some very important acquisitions. In July UniCredito acquired INGs Italian financial advisory network, and last year it acquired Nationale Nederlandens life insurance operations. The banks largest holding outside its home base is the Pekao Group of Poland, where it operates 821 branches.

Alessandro Profumo, CEO


www.unicredito.it


KAZAKHSTAN


KAZKOMMERTSBANK

The Kazakh economy grew by 9.5% in 2002 and that buoyancy helped the republics largest bank swell its asset base and profitability. Even more than with other Kazakh banks, KKBs problems are those of success finding new, attractive areas in which to invest.
Traditionally banker to the countrys largest companies, KKB is now expanding into the retail market, long the province of one-time state savings bank Halyk Bank, but now a fiercely competitive arena.
KKB is also stepping off home turf for the first time, buying a bank in neighboring Kyrgyzstan and,most significantly, setting up Moskommertsbank in Moscow. KKB is nudging investment- grade ratings for its debt.

Nurzhan Subkhanberdin,chairman


www.kkb.kz


KYRGYZSTAN


ASIAUNIVERSALBANK

This five-year-old bank is not yet the largest in Kyrgyzstan, but it has grown its assets fast, enhanced profitability and pioneered technological innovation in the country. AUB has made efficient payment systems a particular focus.
In April the bank entered the MIGOM international money transfer system, a European Trust Bank operation that allows funds transfer without the opening of a bank account. AUBs payment card system is the market leader in Kyrgyzstan.

Nurdin Akenovich Abdrazakov,CEO


www.aub.kg


LATVIA


PAREX

Latvias largest bank, Parex, maintains pole position despite the pressing challenge of Latvijas Unibanka.
Parex has been dogged by uncertainty over its ownership, but that may now have passed with the banks management saying it has abandoned the search for a strategic partner, due to the weakness of banking stocks. Latvias banks are targeting the countrys fast-growing private pension sector. Growing confidence in the banking sector and the prospect of EU accession have underpinned growth. Parex is also targeting the domestic credit card market, where it has a 25% market share.

Valerijs Kargins, president and CEO


www.parex.lv


LITHUANIA


VILNIAUS BANKAS

Owned by SEB of Sweden, Vilniaus Bankas is Lithuanias leading bank, garnering 39% of the countrys deposits. Profits were up 33% in 2002, giving a return on equity of 16.9% and a return on assets of 2.03%.The bank swelled deposits by 9.8%.

Julius Niedvaras, president & CEO


www.vb.lt


LUXEMBOURG


BANQUE GNRALE DU LUXEMBOURG

BGL has the advantage of being a wholly owned subsidiary of the Fortis Group, which has helped it attain a low risk profile and strong liquidity, along with a well-diversified business so that the Luxembourg institution does not have to rely on offshore banking.While BGL does operate offshore private banking activities in Luxembourg, Switzerland and the Channel Islands, its strong capital base and ambitious business plan have helped it capture franchises in other areas. It is the tiny duchys leading corporate lender and one of three dominant players in commercial banking. Not ready to stop at its own borders, BGL has been aggressively expanding into France and Germany.

Marcel Mart, chairman


www4.bgl.lu


MALTA


HSBC BANK MALTA

Maltas largest financial institution, formerly the government-owned Mid-Med Bank, became part of the HSBC powerhouse in 1999, just as Malta was in the process of abandoning its offshore banking status in an effort to conform to the EU regulatory framework.HSBCs global network has helped HSBC Bank Malta beat out its only real domestic competitor, the Bank of Valletta, as the dominant retail bank. Since the takeover, HSBC Bank Malta has been committed to improving efficiency, and the first half of 2003 showed very promising results, particularly in profits generated by the life assurance division.

Chris Hothersall, CEO


www.hsbcmalta.com


NETHERLANDS


ABN AMRO

Following a plan to slash $1.1 billion from its operating costs by 2004, ABN AMRO soundly beat market expectations with a 46% rise in earnings for Q2 of 2003 over the same quarter last year.The bank has faced many challenges in recent years, with exposure to falling currencies in the United States and Brazil as well as the sluggish economy in Europe, but it expects to see net profit growth of 15% this year, driven by the investment banking business.

Rijkman Groenik, chairman


www.abnamro.com


NORWAY


DEN NORSKE BANK

While banks in Norway rank as small by regional standards, and banking consolidation has not gone as far as it has in Sweden,Denmark and Finland,Den Norske is the leading financial services group domestically. It has shown innovation in making each of its business areas an independent profit center and has been aggressive in its attempts to grow both organically and by acquisition. Now it is seeking government approval to expand its home franchise through a merger with Gjensidige Nor.

Svein Aaser, CEO


www.dnb.no


POLAND


BANK HANDLOWY

Times are hard in the Polish banking sector, and choosing a winner harder still. But Citibank-owned Handlowy comes through in an industry in which foreign buyers have scooped up over 80% of the assets. As its name suggests, Handlowy started life as a trade bank, a genesis that has left it with a roster of bluechip clients the envy of rivals.

Cezary Stypulkowski, president and CEO


www.citibank.pl


PORTUGAL


BANCO COMERCIAL PORTUGUES

BCP has captured the leading role in Internet banking domestically and continues to employ an ambitious acquisition strategy.The purchase of Seguros e Penses, one of Portugals biggest insurance companies, in March has made a positive contribution to consolidated earnings. Resilient in the current economy and well diversified, BCP has 26% of the domestic market share in loans and leading franchises in retail banking,asset management and insurance.
The greatest challenge ahead may lie in BCPs international expansion. It has targeted as its most important foreign markets Poland and Greece.

Jorge M. Jardim Gonalves, chairman and CEO


www.bcp.pt


ROMANIA


BANCA COMERCIALA ROMANA

Romanias largest bank, with around 250,000 corporate customers and around 2.5 million retail clients, Banca Comerciala Romana (BCR) is scheduled for privatization, despite the ruling out of bids from Hungarys OTP and Frances Eulia. The state owns 70% of the bank, with the balance held by five domestic funds.
BCR has marked itself out by a rapid rollout of new products for companies and individuals alike.The bank is targeting small and medium enterprises, aided by a facility from the EBRD. Its also got the nascent mortgage market in its sightswith multilateral agencies again likely providing some of the firepower.

Nicolae Danila, CEO and president


www.bcr.ro


RUSSIA


ALFA BANK

Alfa Bank has worked hard to develop itself into a leading full-service, universal bank. Investment banking revenues have proved a driver of profit growth in the past, but in recent years the bank has moved aggressively into the retail business. Coming through the 1998 financial crisis with its reputation intact helped attract depositors, but that competitive advantage is now largely played out. Instead, Alfa has made key hires to develop a new concept of bank branch/ATM hybrid, called Alfa Express, targeted squarely at the countrys burgeoning bourgeoisie.

Alex Knaster, CEO


www.alfa-bank.com


SLOVAKIA


TATRA BANK

Tatra is no longer the shoe-in as best bank in Slovakia that it once was,but it retains its top spot in recognition of its refusal to sit on its laurels.Tatra has consistently invested in technology and servicesit won Global Finances Best Internet Bank award for the country for the past two yearswhile managing costs.
The bank has profited from being part of one of central Europes hidden success stories: Slovakias GDP rose by 4.4% last year. And theres more momentum left in the economy. Accession to the European Union and entry into the euro area should provide a further boost.

Rainer Franz, chairman


www.tatrabanka.sk


SLOVENIA


NOVA LJUBLJANSKA BANKA

The stop-start process of privatization that has hung over Nova Ljubljanska Banka (NLB) for so long has at times threatened to obscure, but never seriously undermine,the dominance the bank has in this small, prosperous trans-Alpine republic. NLB holds nearly 40% of Slovenian banking assets and advances nearly one in four loans. Even when competitors have eaten into NLBs market share, it has fought back. NLBs size and sheer importance to the countrys economy give it such heft.

Marko Voljc, president and CEO


www.nlb.si


SPAIN


BANCO POPULAR ESPAOL

Banco Popular has an excellent earnings record and sound asset quality despite its concentration on serving small to mid-size enterprises, a risky client base. The banks secret seems to lie in strict underwriting criteria, close monitoring of lending activities and a clear understanding of its core markets.While Banco Popular is only the fifth-largest financial institution in Spain, it has been able to gradually increase its market share in both loans and deposits. Recognizing that Spanish customers have very strong regional identities, the bank operates its various branches under brand names appropriate to the area.

Javier Valls Taberner, CEO


www.bancopopular.es


SWEDEN


SVENSKA HANDELSBANKEN

With around $160 billion in assets, Svenska Handelsbanken is the largest banking operation in Sweden, where it has a 30% market share in domestic mortgage lending. The management team is known for a persistent focus on profitability.With sliding revenues the bank was able to report solid earnings in 2002 and Q1 2003. Now the banks greatest concern is the effort to return its life insurance and pensions subsidiary SPP to profitability. The purchase of Bergensbanken has boosted the banks Norwegian presence, and there are smaller operations in China, Hong Kong, the United States and other parts of Europe.

Lars O.Gronstedt,president and CEO


www.handeslbanken.se


SWITZERLAND


UBS

UBSs offshore private banking business is very profitable, and its acquisition of PaineWebber helped carve out its presence in asset management. Recently the bank has shifted focus to new onshore markets in Germany, France, Italy, Spain and the UK. In the first quarter of 2003 UBS saw record inflows of $2.16 billion, while in the second quarter pre-tax profit rose 23% over Q1, to $472 million. Analysts praise UBS for its concentration on the continent it knows best and for its market-specific approach to wealth management.

Peter Wuffli, president


www.ubs.com


TURKEY


AKBANK

Recent shocks to the Turkish economy may hit hardest in a banking sector whose recovery from the crisis of the late 1990s is still under way. But of all the major Turkish banks, Akbank looks best placed to deal with turbulence. Though only the second-largest bank by asset size, it is the best-capitalized institution in the sector and by far the most profitable.

Zafer Kurtul, president and CEO


www.akbank.com.tr


UKRAINE


PRIVATBANK

Privatbank is the frontrunner in a former CIS country only slowly emerging from the shadow of its Russian neighbor. The bank has expanded aggressively. It has introduced a variety of credit schemes for goods from houses to cars. They complement a strong retail presence underpinned by investment in core technology such as payment card systems. The bank also has a strong roster of corporate clientsa big plus now the Ukrainian economy is rolling again.

Alexander Doubilet, chairman


www.privatbank.com.ua


UNITED KINGDOM


ROYAL BANK OF SCOTLAND

First Royal Bank of Scotland staged the biggest UK banking takeover ever with its $36 billion purchase of National Westminster Bank; then it showed a profit gain for three years running, with a 31% rise in the first half of 2003. Market value has more than doubled since March 2000, surpassing competitors with more assets and making it Europes second-largest bank by market capitalization. The next step is expansion in the US. Its shrewd geographical and product diversification will be a good hedge once UK consumer borrowing begins to decline from its present record high.

Fred A. Goodwin, CEO


www.royalbankscot.co.uk


UZBEKISTAN


NATIONAL BANK OF UZBEKISTAN

Founded in 1991 by the countrys current president Islam Karimov and state-owned, the National Bank of Uzbekistan still bears the stamp of the command economy. NBU acts as the governments agent in international financial markets and an export-import bank, as well as a full-service commercial bank. NBU owns around half of the countrys banking assets. But with eventual privatization on the horizon, NBU managers have moved to overhaul the banks range of products and services, offering such novelties as Internet banking.

Zainiddin Mirkhodjaev, chairman


www.nbu.com