ARGENTINA


NOT AWARDED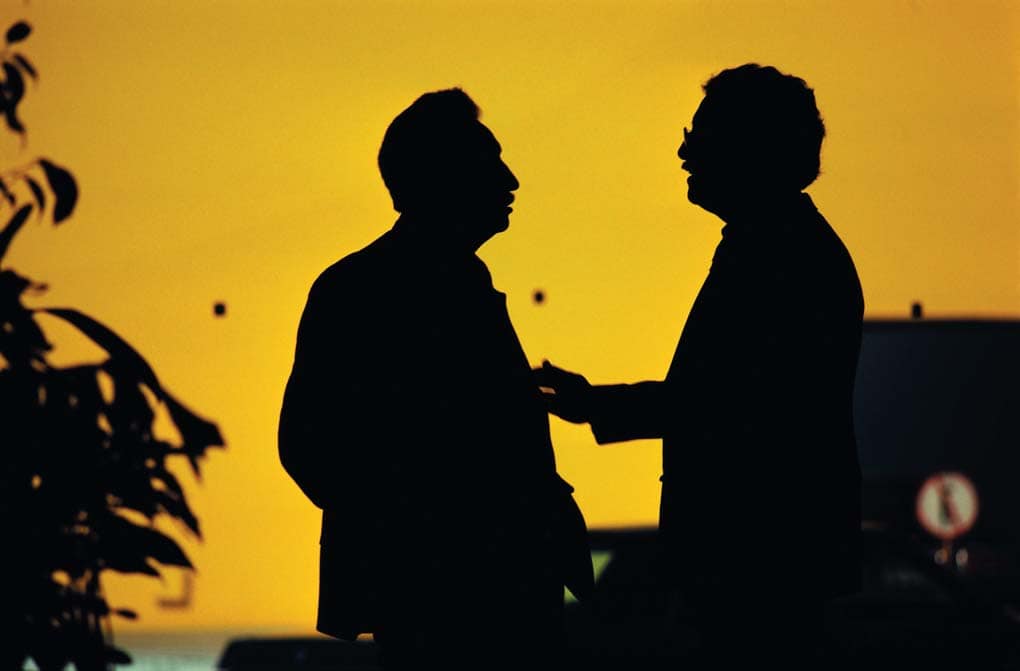 BOLIVIA


BANCO BISA

Banco Bisa continues to be the best performer in a country slogging through political and economic turmoil that has left its banking system in disarray. After 30 years of operation, Bolivias largest bank continues to draw high marks from analysts for a wide variety of products and services for its corporate clients.
Bank executives have satisfied their core customer basecorporate clientswith a savvy management style that adheres to high standards. It also has positioned itself as the countrys leader in electronic banking services and has expanded its physical presence across the country.

Julio Leon Prado, president


www.grupobisa.com


BRAZIL


BANCO BRADESCO

Banco Bradesco, following a series of acquisitions last year, has become the financial institution with the largest branch network among Brazils private banks. The purchases included the Brazilian retail operations of Banco Bilbao Vizcaya Argentaria (BBVA), the mid-size bank Banco Mercantil de So Paulo, and a takeover of state bank Banco do Estado do Amazonas.
But the management of Brazils largest bank by assets also knows the value of diversification and remains a strong player in Brazils lucrative corporate banking market. For the fiscal year that ended in December 2002, the bank posted sales of $13 billion, up nearly 10% from the previous year, and a 41.5% jump in net income to $571 million.

Lazaro de Mello Brandao, chairman


www.bradesco.com.br


CARIBBEAN


BANCO POPULAR DE PUERTO RICO

This well-known financial institution remains a leader in the region, with more than 30% of the market share in Puerto Rico and a presence throughout the Caribbean and the United States.
Its corporate and retail clients enjoy the confidence that comes from doing business with an institution backed by more than $28 billion in assets of its bank holding company, Popular, Inc. Its corporate banking sector continues to attract business with four subdivisionscredit portfolio management, manufacturing and service, retailers and wholesalers, and public sector that cater to each corporate customers needs.

Richard L. Carrion, chairman


www.bancopopular.com


CHILE


BANCO SANTANDER-CHILE

Banco Santander-Chile (BSC) is a private bank that is a majorityowned indirect subsidiary of Spains Santander Central Hispano. BSC has captured more than 25% of the countrys market share for loans and nearly 23% of its deposits. The Santiago-based bank keeps its corporate clients happy with services that include commercial lending, trade financing and cash management, treasury and risk management services. The bank, which also has a strong retail network with more than 375 branches in Chile, last year completed a successful merger with Banco Santiago another Chilean bank owned by Santander. Analysts laud a top-quality, efficient management style as well as the financial institutions dedication to innovative technology.

Emilio Botin Rios,chairman and president


www.santander.cl


COLOMBIA


BANCOLOMBIA

Created by the 1998 merger of Banco Industrial Colombiano and Banco de Colombia, Bancolombia is the countrys largest financial institution, with more than 320 branches in 120 cities and towns. The bank has been at the cutting edge of technology and was the first bank in the country to create an Internet banking service for transactions, nearly seven years ago. Today, electronic banking is an important source of fee generation. Even in a country struggling with low economic growth, the bank remains strong in corporate banking, with more than 5,000 clients, and has about 12% of the market share for loans.

Jorge Londonio Saldarriaga, president and CEO


www.bancolombia.com.co


COSTA RICA


BANCO BANEX

In a banking environment dominated by government-owned institutions, Banco Banex stands out as one of the top private banks among more than two dozen private players.
While only the second-largest of the private banks, Banco Banex has the backing of its parent, Panamanian bank Banco del Istmo.The Panamanian financial institution is among the largest regional banks in the area and bought Banco Banex in 1999. Today, the Costa Rican bank has built a franchise that includes large chunks of the consumer and mortmortgage lending sector as well as the commercial business for mid-size and large corporations. The bank is equipped to offer companies everything from commercial and project financing credit to international trade-related services to insurance and pension plan products.

Richard Beck Hemicke, chairman


www.banex.co.cr


ECUADOR


BANCO DEL PICHINCHA

Operating in a troubled economy that has wreaked havoc on the countrys banking industry, Banco del Pichincha is managing to keep its head above water.
The Ecuadorian bank was established in 1906 and is one of this Latin nations largest private financial institutions. It has Ecuadors largest branch network, with more than 200 offices in over 75 cities and towns as well as international offices in the Bahamas, Colombia, Peru and the United States.
The bank is diversified, with a large retail presence throughout the country and a portfolio of corporate banking services that keeps it at the top of corporate treasurers lists. Assets last year increased to $2.2 billion, up from $2 billion in 2001.

Fidel Egas Grijalva, president


www.pichincha.com


EL SALVADOR


BANCO CUSCATLN

This El Salvadorian bank is successfully struggling with a stagnating economy that has dampened loan demand and cut into the banks assets. The bank also has had to contend with the governments decision two years ago to adopt the US dollar as legal tendera move that sent interest rates plummeting.
But analysts laud the banks management for being able to deliver consistent earnings in a troubled environment. One way it has prospered is by expanding its loan portfolio to corporations in other central American nationsincluding Honduras, Guatemala, Nicaragua and Costa Rica. These external loans have helped the bank counter the lower demand for loans at home.

Mauricio Samayoa Rivas, president


www.bancocuscatlan.com


GUATEMALA


BANCO DE OCCIDENTE

Banco de Occidente is a smoothly run financial institution in a country that is considered to have too many commercial banks. Nevertheless it has managed to stand out in an economy that grew by only 2% last year.
Analysts say the bank maintains its integrity by adhering to international banking standards and offers its corporate customers everything from brokerage services to insurance products to project financing. Attention is now focused on how well Banco de Occidente will fare against its financial competitors after new banking regulations came into effect last summer.The new regulations require banks to file consolidated financial statements that include the results of their offshore operations.

Pedro Aguirre Fernandez, president


www.occidente.com.gt


MEXICO


BANAMEX

Citibanks successful purchase of Banco Nacional de Mexico (Banamex) from Grupo Financiero Banamex- Accival in August 2001 has pushed it to the top in a banking market dominated by foreign players. Last year Banamex reported $42.5 billion in assets, up from nearly $37 billion at year-end 2001.
Analysts attribute Citibanks decision to maintain the name, management style and most managers at Banamex for helping the merger go so smoothly. They cite a conservative managements decision to increase its loan loss provisions last year even though that meant the bank reported zero net income. And while Banamex already has a large retail sector that is ready to grow once the economy picks up, Citibank is now targeting the corporate sector with the array of products, service and expertise that have made it a name in international banking around the world.

Manuel Medina Mora, CEO


www.banamex.com.mx


PANAMA


BANCO GENERAL

One of the countrys three largest banks, Banco General draws applause for its sheer financial strength. The banks conservative management has produced an institution that remains stable and strongly capitalized while keeping its credit nose clean. And while some of its rivals are busy expanding in the region, Banco General prefers to stay close to home and stick to the territory it knows best Panama. Assets in 2002 remained steady at $2.4 billion.

Federico Humbert, president


www.banco-general.com.pa


PERU


BANCO DE CREDITO DEL PER

Despite the near constant political and economic turmoil that this South American nation endures, Banco de Credito del Per has managed to retain its reputation as the cream of the crop.
Assets last year totaled $5.3 billion, up from $4.7 billion in 2001. The bank has nearly 30% of market share in a country of about 27 million people and is diversified in both retail banking and the corporate sector. The Peruvian bank has more than 200 local branches as well as branches in Nassau and New York.

Dionisio Romero Seminario, CEO


www.viabcp.com


URUGUAY


NOT AWARDED


VENEZUELA


BANCO MERCANTIL

In a nation led by a controversial president and plagued by political problems, Banco Mercantil has managed to survive under extreme pressure.
The Venezuelan institution is one of the best-run banks in the country, with a proficient management team that has been able to post positive results.Assets did drop to $2.8 billion at the end of 2002, down from $4.2 billion from the previous year, but this is still an achievement in a country where the overall banking system may have lost 25% of its deposits in the past year. The bank is the largest in the country and has had to weather a declining currency, a gross domestic product that dropped by nearly 9% and earlier this year a two-month strike that crippled the country and its valuable oil revenues.

Gustavo A. Marturet, chairman


www.bancomercantil.com