Africas New Wave Of Hope



Sharing the Debt Burden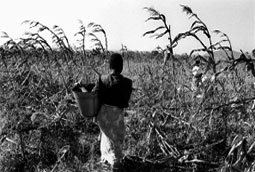 Many countries in Southern Africa have long been lobbying for the cancellation of their foreign debts. During a recent Southern African Development Community summit in Windhoek, Namibia, retired President of Mozambique and chairman of COMESA Joachim Chissano said he feared the groups economic hopes would remain unrealized as long as the crippling foreign debt was not canceled. Chissano cited such countries as Tanzania, Angola, Malawi and his own country as among those struggling under the heavy burden of foreign debt. He found support in departing President of Namibia San Nujoma, who also strongly believes Africas debts need to be wiped out.
Some world leaders, such as Britains finance minister, Gordon Brown, are known to be sympathetic to the idea of canceling debt in order to encourage development. As part of Britains initiative to help poor African nations, the country has already agreed to assist Tanzania with its external debt repayments.
But a world bank official speaking in Botswana recently said that it was the responsibility of Southern African countries to settle their debts and that crying foul would not help them. Donors are not keen to throw good money after bad, he said.
Southern Africa contends that its massive debt burden is the reason for the high unemployment in the region and the decline of the manufacturing sector. This vicious circle has made it difficult for most of the countries in the region to manage their loan obligations. But some critics feel Africas debt crisis has more to do with its own inefficiency, asserting that poor planning, over-borrowing and corruption have all contributed to the crisis. Added to that, insufficient regional cooperation in the area of trade has resulted in over-dependency on foreign capital, while trade barriers have hindered the growth of intra-regional trade.
All of these are problems that could be solved with care, time and appropriate assistance, though. Perhaps as the global community becomes more aware of Southern Africas problemsand more conscious of the opportunities it offersthere is finally a chance of some progress.

Dan Keeler and Alfred Sayila

Alfred Sayila is a business communications consultant and freelance journalist based in Lusaka, Zambia.