Miguel Diaz-Canel, the newly elected President of Cuba has a full economic and political agenda, but only some of it is under his control. Some—including the overall business environment—remains under the control of Raul Castro, the country's former president and now First Secretary of the Partido Comunista de Cuba.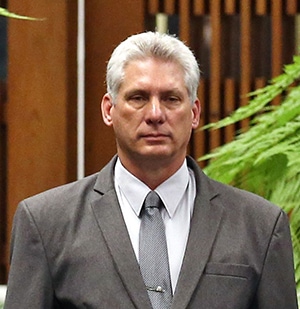 "You would not expect a new business environment because Canel is in charge" explains Paolo Spadoni, author of Cuba's Socialist Economy Today: Navigating Challenges and Change, and associate professor in the Department of Social Sciences at Augusta University. "In the short run it will make little difference, because big changes will still be made by Castro and the Communist Party."
Immediate issues that need his attention are a loosening of restrictions on the private sector, expansion of foreign direct investment and unification of the currency system. Cuba has two official currencies, with differences between them that make it extremely difficult to gauge the profitability of companies, and therefore the strength of the economy, and to develop appropriate economic policies.
Long-term systemic issues for which he would need the full agreement of Castro and the Communist Party include giving state-owned companies greater independence from central planning and measures linking salaries to productivity. "Until now they have been unwilling to tackle those changes and it is very unlikely that he will start with this kind of magnitude of changes," Spadoni says.
On a broader macroeconomic basis, he will be constrained by legacy factors such as the Trump administration's rollback of Obama-era policies, according to an analysis by Birchtree Global, a consultancy familiar with Cuba.However, China's expanding economic influence and involvement in some Cuban industries leaves an opening to improve economic and political relationships outside of American foreign direct investment.The Canadian and Spanish presence also provides other prospects for development and expansion, especially in the tourism industries.