MILESTONES / CANADA
by Erik Heinrich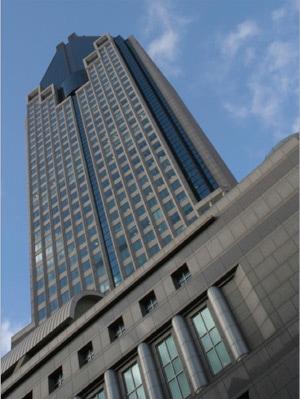 Near-monopoly: Bid faces antitrust scrutiny
The London Stock Exchange (LSE) has been stymied in its attempt to take over Canada's TMX Group, parent of the Toronto and Montreal exchanges and the TSX Venture Exchange. TMX failed to win the required approval of two-thirds of its shareholders for the offer. A domestic consortium calling itself Maple Group Acquisition Corporation is offering C$3.8 billion for the exchange operator in a move that would create a near-monopoly on stock trading.
As its name suggests, the Maple consortium of banks and pension funds, including National Bank, CIBC World Markets and Scotia Capital, hopes to win support for its bid from regulators by appealing to nationalist sentiment. However the proposed deal is likely to have as many critics as the failed LSE merger and will require approval from the country's competition authorities. That's because Maple's bid for TMX is part of a larger plan that includes the purchase of the Alpha Group (an alternative trading system owned by several Canadian banks) and a trade settlement and clearing company.
The new merged entity would control more than 80% of equity trading in Canada, which raises antitrust concerns. "Overall, the Maple Group's bid is better, but not by much," says Lawrence Booth, a finance specialist at the University of Toronto's Rotman School of Management. The LSE bid could have resulted in lower execution costs, but Maple's bid would enable Ottawa and the provinces to continue to promote Toronto as a global financial center.
"We're going to consider all opportunities," Thomas Kloet, chief executive of TMX says. "Obviously, we will reassess the Maple bid." He says TMX will continue to pursue its growth objectives and will consider alternatives, including remaining independent. "Our business is strong and I have enormous confidence in the continued success of our company," Kloet says. The Maple offer involves too much debt, he adds. Maple must convince about 70% of TMX shareholders to support its offer.