Another contender has emerged in a crowded market for tradable European stock markets indexes.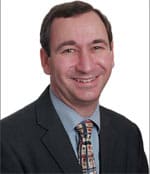 Mark Makepeace, FTSEs chief executive

This June, Euronext.liffe launches new futures and options contracts based on two European indexes that the exchange created with indexproviders FTSE in April.The move is the latest in an ongoing battle between index makers and exchanges to secure dominance in Europes growing equity derivatives business.
FTSE and Euronext say that their FTSEurofirst indexes, which mirror broader benchmark indexes, give investors better access to liquid pan-European stocks than previously available.You may think there is already an index or indices that fit the needs for this market, says Mark Makepeace, FTSEs chief executive,but in our work with fund managers and investors throughout Europe and in America there is clearly a need for more choice in this market.
The Eurostoxx 50, owned by Dow Jones Stoxx, is currently the main choice for investors wanting to make futures contracts on Europes stockmarkets.
The FTSEurofirst indexes are the Eurofirst 80which covers a basket of 80 stocks in the Eurozoneand the Eurofirst 100 which provides a selection of 100 stocks denominated both in euros and in sterling.Investors tell us that the Eurostoxx 50 was very suitable when they first established their euro funds, says Makepeace, but since then they have broadened their coverage. Investors want, Makepeace says, an index that represents their portfolios better but doesnt suffer from having illiquid stocks within it.
Ettore Candolfi, the managing director of Stoxx, says the FTSEurofirst gambit is flawed. Increasing the number of shares used will be costly in terms of liquidity, he argues. If you go from 50, to 80 or 100 then you have a lot of shares that are only listed on one exchange, he says, so you will not find this liquidity. He also notes that tracking more stocks is more expensive and so says that the FTSEurofirst indexes will prove more expensive for customers.
FTSEurofirst and Stoxx share similar business models in that they charge a license fee to all issuers who use their brand name but provide their index data for free. MSCIs Pan-Euro index trades on Liffe, though it is not an index specifically designed for derivatives contracts and as such can suffer from illiquidity. MSCI put out feelers into the investment community last summer to establish what need there may be for a new specifically tradable index, but has so far not announced plans to develop one. It remains to be seen whether the market requires an additional narrow index in Europe at this juncture, says Baer Pettit, global head of sales and client service at MSCI in London. MSCI focuses on licensing its product to exchange traded funds, rather than derivatives products.
Challenging the dominance of Eurostoxx, traded on Deutsche Boerses pan-Europe exchange Eurex, will be an unenviable challenge, but some investment firms have made (albeit quiet) noises that bode well for FTSEurofirst.We think that we can launch some structured funds using these indices,Credit Agricole Asset Management said in a press release. FTEurofirst announced in April that within days of the indexes launch, an ETF would be announced upon one of them. As Global Finance went to press, no such announcement had been made. In a spat closely related to the war of Europes bourses its still difficult to see what is bluster and what is not.

Benjamin Beasley-Murray