Thats a question exercising the minds of many corporate treasurers these days, as Graham Field finds out.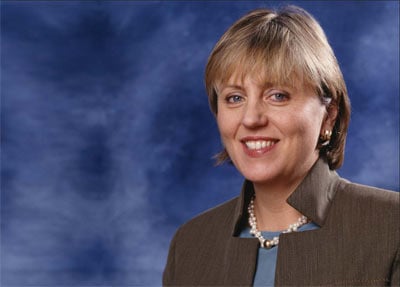 Ineke Bussemaker, global head

of Citibank Agency Treasury Services

Treasury management outsourcing is a concept that is much talked about, but not yet widely implemented. In some forms, it has been around for many yearsnotably in Dublins International Financial Services Centre (IFSC), where tax breaks created an attractive environment for companies to locate their treasury.
Outsourcing of basic cash managementsuch as the overnight sweeping of funds into single accounts in Europe is also commonplace.What is being talked about now is a much more wholesale outsourcing of companies treasury departments.
Three banks have led the way in pushing the concept to center stageJPMorgan, Citibank and ABN AMRO.As an industry, banks, consultants and software vendors have, says John Nicholas, senior product manager, Europe at HSBC been fuelling the debate through regular pitches at conferences and a plethora of articles.
But it is not just this hot air that is driving the process. Nicholas points out that companies are under even greater pressure to deliver shareholder value, reduce costs and improve efficiencies. Outsourcing can help with all of these aims, argues Nicholas.
The drivers are, says Stellan Rberg, director, treasury services at software providers Trema in Stockholm, cost, security and control. Its all about economies of scale, argues Ineke Bussemaker, global head of Citibank Agency Treasury Services.When youre looking at, say, thirty clients all with similar needs, as a third party provider you are able to deliver economies of scale by combining these functions under one operation, as well as often being in a stronger position to bring greater efficiency to the process, says Bussemaker.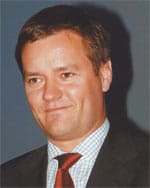 Stellan Rberg, Trema

Choosing an outside provider also means that corporate treasury departments have access to state of the art technology without having to bear all the costs of upgrades themselves.
To get the maximum benefit from outsourcing, it needs to be farreaching. If you can outsource more or less everything and then just keep the CFO, that will deliver the biggest gains, says Tremas Rberg.If you retain a system in part, then you still need people to run it.
But that line of reasoning quite understandably raises some concerns within treasury departments. Treasurers see outsourcing as a threat given the way some providers are pitching their propositions, says HSBCs Nicholas. Its the turkeys voting for Christmas syndrome.
Treasures also cite a loss of control over the key sinews of a companycashflow, balancesas a reason for not outsourcing. Bussemaker argues those worries are overdone. Outsourcing can actually increase the control that a treasurer has in managing their function, she says.When treasury functions are performed internally, then parts of the process stay inside peoples heads. If you outsource, then you have to describe those processes in minute detail as well as document them. One of our customers told us that the outsourcing exercise had forced them to map all their processes thoroughly and increased efficiency as a result.
Still, outsourcing advocates recognize that control is a concern.The answer, they says, lies in the Web. New treasury management systems like that unveiled by Citibank recentlyput the emphasis on continuous access to crucial information through the web, so that treasuries remain fully aware of what is happening, minute by minute. Bussemaker adds, Outsourcing also enables the treasury to access the latest in technology by using the third partys solution, eliminating the need for the treasury function to continuously upgrade their systems. While treasury staff may relinquish immediate control over day-today functions, that may not be a bad thing. One of the biggest claims for outsourcing is that it allows treasurers to free themselves from the daily grind aspects of the job and instead to think about the bigger picture. As Bussemaker says,generally there are two functions in a treasury department, the strategic and the operational roles. Outsourcing is all about getting a service provider to take on the purely operational aspects and freeing up the treasury staff to concentrate on the strategic parts of the job.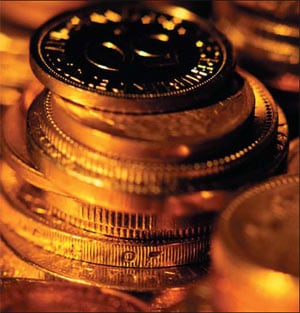 What, then, do treasurers themselves make of it? Jeff Eastmead, international treasury manager at industrial pump manager Flowserve in Irving,Texas took up the ABN AMRO outsourcing solution in Europe. The bottom line is, it works and its better than what we had before. So much so, in fact, that Eastmead has tenders out for other parts of Flowserves operations in Asia and Latin America.
Moreover, Eastmead buys into the strategic aspect of the arguments for outsourcing. The emphasis in our company is on speeding collections, giving attention to working capital management, not paying too early and getting discounts.The system allows us to concentrate on issues like that, rather than the nitty gritty of documenting loans or other routine jobs.
This is the likely future for outsourcing of treasury management: a gradual rollout through regional subsidiaries rather than a wholesale contracting out of functions.I see very few examples of a truly global outsource of treasury, says Nicholas at HSBC.
In fact, to date, the numbers of major companies going for outsourcing solutions is in the hundreds rather than the thousands, according to Tremas Rberg. Some, such as Swedish technology giant Ericsson, have preferred to continue doing things in-houseand have bought platforms from the likes of Trema to help them do it. This offers the very largest treasuries the same kind of technology that the banks are offering, without a bank middleman.
Others are simply waiting to see whether the benefits that the banks promise do actually materialize. There are still relatively few providers, with only a few independents such as Swiss based Ritro Treasury Services offering the service in addition to the big banks. While the choice remains restricted, buyers are cautious. As Nicholas at HSBC says, the jury is still out on the buy side as to whether the right service proposition really exists.
Its often the force of events that prompts a company to make the changebe it a merger or an acquisition, a new accounting standard such as IAS 39 or the realization that an existing treasury management system or enterprise resource planning system needs replacing.That kind of event serves to concentrate minds on the outsourcing questionespecially if replacing an internal system or absorbing staff from another treasury department looks like an expensive option.
For anyone considering outsourcing, the relief may be to know that the choice to outsource does not necessarily mean stepping down a one-way street. As Rberg points out, the process of defining what the department does and then specifying it to an outside provider actually means that the functions are very well established. Taking it back in house would mean re-hiring people, but their tasks would be very clearly defined.Treasury outsourcing has yet to prove that it really is here to stay.