EUROPE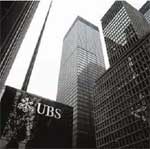 UBS: Its third cash call, this time to investors, was successful.
Almost a year after the US subprime crisis burst onto the wider global stage, Europe's banks are paying the price of lax lending and investment criteria with a round of massive recapitalizations, including a Sfr15.97 billion ($15.32 billion) rights issue by Swiss giant UBS and a £12.2 billion ($23.76 billion) cash call from the UK's RBS, one of the buyers of ABN AMRO earlier this year.
US banks were the first to be affected by the problems that began in the US subprime market. Wall Street banks such as Citi, Merrill Lynch, Bear Stearns (before its demise), Morgan Stanley and others chose to ignore their existing investors and tap sovereign wealth funds.
Those funds have been conspicuous by their absence in the latest round of recapitalization among European banks. Instead, issuers such as France's Crédit Agricole (aiming for E5.9 billion, or $9.1 billion), the UK's RBS, HBOS (£4 billion, or $7.8 billion) and Switzerland's UBS have chosen to appeal to existing investors for funds with deeply discounted rights issues.
Why the difference in approach? First, it is far from clear that sovereign wealth funds want to extend their reach into Western banking. Without exception their investments last summer have been catastrophic in terms of return. Second, many European banks are reluctant to disenfranchise investors further by diluting their stakes at the time when they need their support most.
So far the approach has been largely successful. RBS secured a 95.11% take-up for its £12.2 billion rights issue, while UBS got 99.4% of investors to buy its Sfr15.97 billion deal the same week—no mean feat given that this is the Swiss bank's third cash call (the previous two being to sovereign wealth funds).
The potential perils of rights issues were demonstrated in June by UK mortgage lender Bradford & Bingley. Its £300 million ($584 million) deal had to be recast as a £258 million issue at a lower price with a £179 million investment from US private equity firm Texas Pacific Group in order to rescue it from disaster, after the bank discovered losses were greater than previously revealed.
Laurence Neville