MILESTONE: EUROPE
By Anita Hawser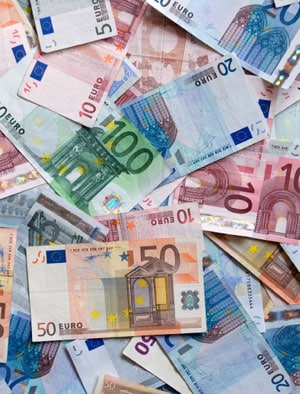 Slow implementation has hindered SEPA
With the threat of sovereign defaults in Europe's PIGS (Portugal, Ireland, Greece Spain), the eurozone had its fair share of bad news this summer. As the sovereign and fiscal dramas have unfolded, there have been veiled threats that some countries could leave the euro. However, a recent survey published by the UK-based Financial Services Club drawing on responses from more than 300 European payments professionals across more than 40 countries, should put to rest any premature celebrations by euro-sceptics.
Just over half of those surveyed believe the European Union (EU) will remain united, while only 24% think it will fail. Another 30% indicated that the single currency was essential for keeping the EU together, compared to just 18% a year earlier when a similar survey was conducted. Almost 80% believe the eurozone will continue to take in more countries and that the euro will eventually become a reserve currency like the US dollar.
Yet, when it comes to some of the other initiatives enabled by the introduction of the euro, for example creating a Single Euro Payments Area (SEPA) where the cost differential between domestic and cross-border payments no longer exists, the mood is less celebratory. Only 24% of payment professionals believe SEPA is a success, while 54% percent indicated it had failed to live up to expectations. A number of reasons were cited for SEPA's lack of success; a perceived lack of benefits and bank and corporate resistance—and 24% said the lack of an end date for full implementation of SEPA was an issue. More than 40% of payment professionals do not expect SEPA to be fully implemented until some time between 2014 and 2017.
Last November, the Payment Services Directive (PSD), which provides the legal framework for SEPA, was transposed into national law by EU member states. However, some countries delayed implementing the PSD, which just over 50% of banks and 36% of non-banks indicated had "hindered" the transposition process.