NEWSMAKERS
By Valentina Pasquali
US retail giant Wal-Mart is going for tradition and loyalty in selecting its new CEO and president. In an effort to strengthen its bottom line at a time when the industry is in a state of constant evolution, the retailer named company insider Doug McMillon CEO, crowning a Wal-Mart career that began thirty years ago when he was hired as a warehouse worker in his, and founder Sam Walton's, native Arkansas. He takes the helm on February 1.
"McMillon has a versatile and relevant background from his experience at Wal-Mart," says Carol Spieckerman, president of newmarketbuilders, a retail strategy firm. "Some portray him as a 'home grown' leader, but that isn't a bad thing, considering the leadership role that Wal-Mart has assumed in everything from supply chain efficiency to sustainability and digital experimentation."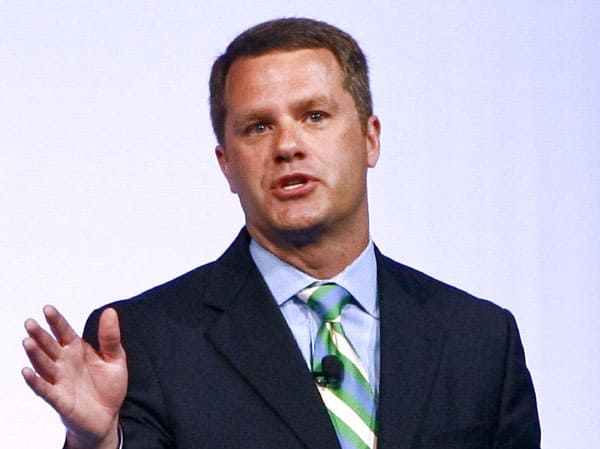 McMillon has in-depth knowledge of how Wal-Mart works
An accessible and easygoing manager famously well liked by his employees, McMillon previously headed Wal-Mart's international division. In this role he grew the business abroad, though he struggled to achieve that goal in some developing markets—such as Brazil and China.
He also had to pick up the pieces of a bribery scandal that Wal-Mart was involved with in Mexico, becoming the man responsible for shoring up the company's compliance.
Among McMillon's top priorities upon assuming office will be building up Wal-Mart's e-commerce business, which has been losing out to the likes of Amazon.com and is arguably a key tool in the ever-more-competitive retail industry.
Overall, his appointment as CEO was well received by analysts. "Doug has been groomed for this position for a long time, and the fact that he is so young [only 47 years old] means that he could stay for a while, bringing real continuity to his role." says Robin Sherk, senior Wal-Mart analyst at Kantar Retail, a global consultancy.
The only question is whether Wal-Mart erred on the side of caution by picking McMillon. "He is not necessarily an innovator and might not be one to experiment much, and with the retail industry evolving so quickly, this could present some challenges," says Sherk.