With their educated workforce and low costs, the Baltic states present some of the most interesting FDI opportunities in Europe. So why are they still struggling to attract investment?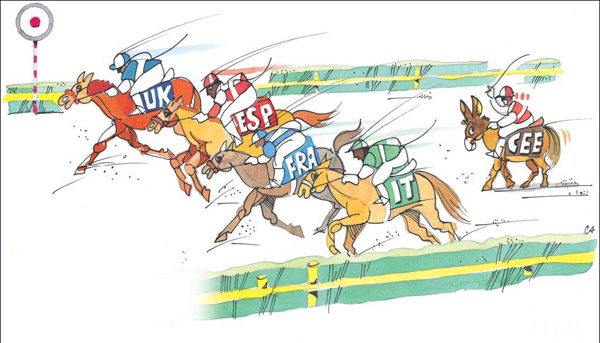 Two years ago, a British laboratory equipment manufacturer, Grant Instruments, stumbled across a little-known Latvian company at a trade fair in Germany. Grant had never encountered a company quite like Biosan, the brainchild of Dr.Vasily Bankovsky, a specialist in genome libraries.We had never heard of them, Paul Pergande, director of laboratory equipment at Grant, recalls, but we were rather surprised at the innovation and quality of products coming out of Latvia. While the company had been established only in 1992, Biosans instru- ments for biomedical research were a legacy of the well-funded scientific and research institutes during Soviet times. Following perestroika, these institutes were dismantled.While most of the 500 scientists Bankovsky worked with at the former Institute of Microbiology left Latvia to pursue careers in the West, he and his wife, Svetlana, stayed in Riga, building their own company with a 15,800 grant from the Ministry of Education and proceeds from selling office furniture.Today Biosan distributes to Japan, Germany and South America and has a turnover of more than 1 million a year.

From the remnants of the former Soviet scientific and research institutes scattered across the Baltics, a new generation of companies in the fields of IT, biotech and agro food processing are emerging, providing their countries with new opportunities for economic growth. In neighboring Lithuania, for example, Alna one of the first privately owned companies to be formed under perestroikais now one of the regions most profitable IT companies, with revenues in excess of 1.5 million. Having spent more than 40 years in the economic wilderness, there is considerable pressure on the countries of Central and Eastern Europe to achieve levels of economic growth and productivity comparable with their Western European counterparts, particularly if they want to encourage significant growth in inward investment. As these countries be gin to join the European Union, both the pressure and the opportunities grow.

Further continuous and high growth is essential if Central and Eastern European countries (CEECs) are to increase standards of living and to improve social and economic cohesion within the enlarged EU, observes Dr. Slavo Radosevic from the School of Slavonic and East European Studies Center for the Study of Economic and Social Change in Europe.


Playing Catch-up


Combined,the 10 countries that recently joined the EU will contribute no more than 5% of the Unions total GDP. Compared to their much larger CEE counterparts Poland being the largest country, followed by the Czech Republic and Hungarythe Baltic countries are relatively small, with a combined population of 7.2 million, compared with a total of 60 million in the three most populous CEECs. According to UNCTADs latest projections for foreign direct investment (FDI) flows,Poland was the most attractive location for foreign investment, ahead of Russia. Hungary and the Czech Republic also received high rankings. In Latvia, FDI in the first quarter of this year increased by 11.4% on the previous year; however, 54.7% of all investment comprised re-invested earnings. And unlike Poland, Hungary and the Czech Republic, the Baltic countries are still trying to shake off the Soviet legacy. It is difficult to market to Western European companies, says Teet Jagomagi, chairman of Estonian company Reach-U, the first to develop a public mobile positioning system, which pinpoints the location of mobile phones. Within Europe, anything north of Poland is unknown territory, notes Jagomagi.

The EU accession countries are predicted to enjoy growth of 4.5% this year, well ahead of the 1.7% predicted for the remainder of the euro zone. In the largest Baltic economy, Lithuania, GDP is expected to slow to an average of 6% in 2004, as is the case in Latvia.The IMF predicts that Estonia will see real GDP grow by 5.5% this year, driven by domestic demand and an increase in exports. But as imports rise in the accession countries, concerns remain around current account deficits, with Estonia boasting the highest of the Baltic countries, at 11% of GDP.

Money from the EU might foster higher levels of economic growth in the Baltics, but, according to Radosevic, the potential of these economies is still not being fully exploited.You would expect five times the productivity, he says, adding that the influx of IT has not filtered down to traditional industries such as timber, agriculture and manufacturing. Although the services sector comprises more than 60% of GDP in the three Baltic countries, industry and agriculture still employ more than 30% of the population (see table, page 27).The Baltic countries have competent IT firms, Radosevic explains, but how do you spread that to other enterprises. They need to focus more on improving production capabilities and quality-control procedures, which are still far behind.

After perestroika, R&D; investment fell sharply in the Baltics.The EU aims to raise R&D; expenditure to 3% of GDP by 2010, bringing it in line with countries such as the United States. Estonia has set itself the target of increasing R&D; from 0.75% to 1.5% of GDP by 2006, yet some believe it is unrealistic for the smaller Baltic countries to attain the EU average.If you look at other countries, there is investment from the private sector, which is missing in Estonia, says Ardo Reinsalu, CEO of Estonian telemedicine company Docobo.

The gap is in development funding to the universities, says Prit Perens, head of corporate banking at Hansabank, one of the Baltic regions largest banks, with assets exceeding 6.4 billion. This financing is important, and I hope EU money will help. Under the EUs Sixth Research Framework Program, 2.3 billion in research funding is available to SMEs in the accession countries, yet only 12.7% of applications come from CEECs.

The India of Eastern Europe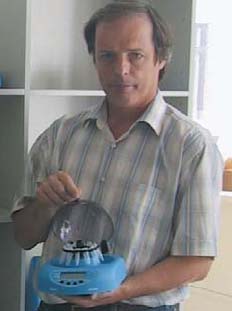 Schleimer: The Clean Air Act could be used to regulate greenhouse gases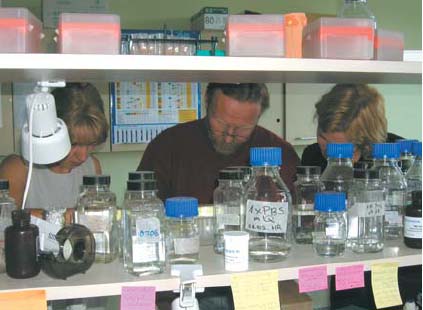 Schleimer: The Clean Air Act could be used to regulate greenhouse gases
Despite the shortcomings of the Baltic countries in terms of their size and underinvestment in R&D;,
they have a number of factors in their favor, not least of which is an already well-established market economy. In its June report the IMF concluded that Estonia had made significant progress in meeting the Maastricht criteria for EMU, with fiscal balances and public debt at levels that were better than other EU accession countries. In the World Economic Forums 2003 competitiveness index, Estonia was ranked 22, ahead of countries such as Spain, Portugal and France. Latvia and Lithuania were ranked 37 and 40, ahead of Poland and the Czech Republic.

Economic stability in the Baltics can be attributed to the influx of Nordic banks and businesses in the 1990s, reflecting traditional historical and geographical ties between the countries (Helsinki is only 50 miles from the Estonian capital Tallinn). Countries such as Sweden, Finland and Denmark are major investors in the Baltics. Swedish bank Skandinaviska Enskilda Banken (SEB) has stakes in Latvijas Unibanka in Latvia, Eesti Unispank in Estonia and Vilniaus Bankas, the largest private bank in Lithuania. Hansabank in Estonia is majority-owned by Swedbank. Participation of the Nordic banks has made the financial system more stable and uniform, says Hansabanks Perens.

SEB derives 10% of its revenues from the Baltics.The European Bank for Reconstruction and Development (EBRD) has also invested in companies and banks throughout the region.The local financial infrastructure and management of banks is strong, comments Kurt Geiger, head of financial institutions at the EBRD. There is also strong mortgage lending activity and increased retail banking, which is relatively advanced compared to countries such as Slovakia, Hungary and Poland.

Despite the involvement of the banks, the essential first few years of funding for companies can be difficult to obtain in the Baltics.Any profits made have to be re-invested back into the company, particularly in the technology sector.Even if you obtain funds from the government, you need to put up 25% of the finance yourself,says Reinsalu of Estonian company Docobo, which received private funding and government grants. Investment coming from Scandinavia, Reinsalu says, is targeted largely at well-established companies.

Local banks say there is enough seed and development capital for Baltic companies starting out, although the venture capital and private equity markets are relatively underdeveloped. There is more a lack of ideas than a lack of capital, claims Hansabanks Perens, although he acknowledges that the banking sector in Estonia is too small to fund large-scale high-tech projects. Bank competition today is such that there are a number of banks supporting these opportunities, says Mats Kjaer, head of SEBs Baltic division. The EBRD has also invested successfully in smaller to mid-size Baltic companies, but Geiger says more equity is needed. Some money has to flow in from Europe based on the quality of the human capital, says Geiger. In Estonia there are 4.3 scientists and engineers per 1,000 employees, which is slightly less than the EU average of 6.1 but still ahead of other accession countries. What is unique to the Baltics is their relatively high level of education, notes Radosevic. In Lithuania, for example, 40% of the working-age population has a third-level education, which is the highest in Europe.

Science was well funded during Soviet times, and in some ways we are picking the fruits of that, says Andrus Tasa, a member of the board of directors of Tartu Biotechnology Park in Estonia. The park is home to companies such as Quattromed, which is working on a vaccine for HIV. The park ensures a favorable environment for the development of these companies by providing state-of-the art lab equipment and contacts with companies in other parts of Europe. Post-EU accession, Tasa believes prospects for these companies are brighter. We have more foreign investors coming to us, he says, as well as investors from the Nordic countries, Ireland and France, interested in establishing companies or production facilities in the region.

Many believe the Baltic region needs to establish itself as a low cost center of excellence in industries such as IT and biotech. In this respect, it takes as its inspiration Ireland, which transformed its economy on the back of IT services. In Lithuania, where the IT sector constituted 1.2 billion in 2002 and grew at more than three times the pace of other industries, the ambition is to become a major offshore IT center.

The challenge for these countries, given their size, is to find their competitive niches, says SEBs Kjaer. And with the Baltics low cost base and highly skilled workforce, he believes,Western European companies may choose the Baltics over countries such as India and China. Geiger of the EBRD believes that the Baltics proximity to Russia presents opportunities. They know the language, and there is an opportunity for the Baltics to become a bridge to Russia, he says. Estonias three major cargo ports, in Tallinn, Prnu and Kunda, have captured an increasing share of Baltic Sea trade, and Estonia could play an increasing role in the transportation of oil and gas between Western Europe, Byelorussia and Kazakhstan.

The Baltic dream is perhaps best embodied in the belief that the next Nokia could emerge from this region, putting it firmly on the international map,much like Nokia did for Finland.This demonstrates the desire and determination of these people, says Geiger. They have a dream to make their mark, and having access to a bigger market of 400 million people is a distinct advantage.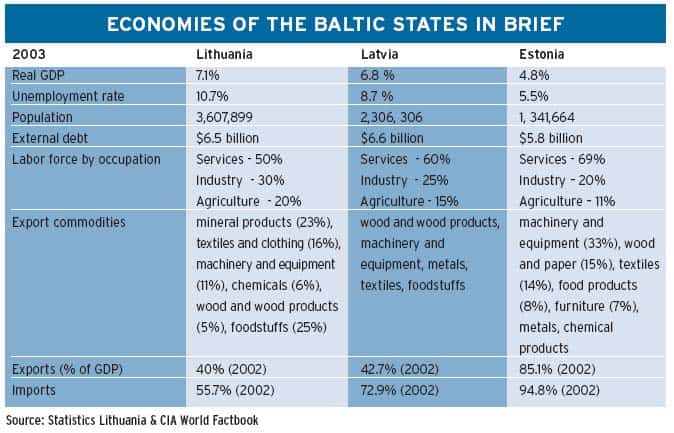 ANITA HAWSER