Receding security fears and growing profits are leading to a sharp rise in business travel.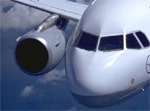 Business executives are racking up hundreds of billions of dollars in travel expenses for hotels, restaurant meals and airline tickets as an increasingly interdependent global economy demands their presence in locales far from home.
The World Travel & Tourism Council in London estimates that business travelers from around the world spent $670 billion on travel last year and will spend $672 billion in 2006. US companies alone laid out $170 billion for business travel expenses for their employees last year, says Suzanne Fletcher, president and CEO of the National Business Travel Association in Alexandria, Virginia. The association represents more than 2,500 corporate travel managers and travel service providers who manage and direct the travel expenditures for Fortune 1000 companies in the United States.
"Business travel is a necessity, and nothing can beat a face-to-face meeting," says Fletcher, who also is director of travel, meetings and food service for forest products company Weyerhaeuser in Seattle.
Analysts agree that corporate travel budgets around the world began loosening up in the latter half of 2004 as the expanding economy and subsiding security concerns persuaded company executives to let their employees take to the skies once again.
"It seems like there was a secret meeting somewhere, because companies started instituting more liberal travel policies and lightened up on enforcement," says Bjorn Hanson, a consultant in the hospitality and leisure sector for PricewaterhouseCoopers in New York.
That meant that executives who bypassed corporate travel regulations and stayed in a five-star hotel instead of a four-star lodging, for example, weren't forced to pay the difference out of their own pockets, says Hanson, adding that hotel rates have headed upward by about 12% over the past year. Backed by a strong economy and solid profits, companies are giving their employees a freer hand when on the road. "People are working longer hours and are allowed to do what they need to do to be as productive as possible," he adds.
Analysts agree that business travel is up in markets around the globe from Shanghai to Russia to Dubai even as hotel rooms and airfares become more expensive. Michael Steiner, executive vice president of Ovation Corporate Travel in New York, says more of his firm's clients, which include professional service firms in sectors from legal to hedge funds, are flying to international destinations. And that's even as airfares have headed up by 6% to 10% while room rates are up 5% to 20%-or even higher in geographic regions with booming demand. That demand for hotel space is especially strong in the Asia-Pacific region, including Hong Kong, Tokyo and throughout China, particularly Shanghai. And corporate executives are staying in four-star and five-star hotels, he adds.
Meanwhile, globe-trotting fears emanating from events including the 2001 terrorist bombing of the World Trade Center in New York and the spread of infectious diseases such as severe acute respiratory syndrome (SARS) have also largely subsided. "There has been a global upturn in business travel despite world events. It's a resilient industry," says a spokesperson for the International Hotel & Restaurant Association. The Paris-based association represents leading hotel chains around the world.
In fact, the surge in global business travel has been so strong that booking hotel rooms and airline seats can be a vexing problem for corporate travel managers. "It can be difficult to secure a seat," says Fletcher of Weyerhaeuser, "and fuel prices are killing us."
Adds Hanson of PwC, "There's the sense that if there were more first-class and business-class seats on the airlines, business travelers would fill them up."

Paula L. Green