Fractional ownership and Jet Cards are helping boost demand for business jets.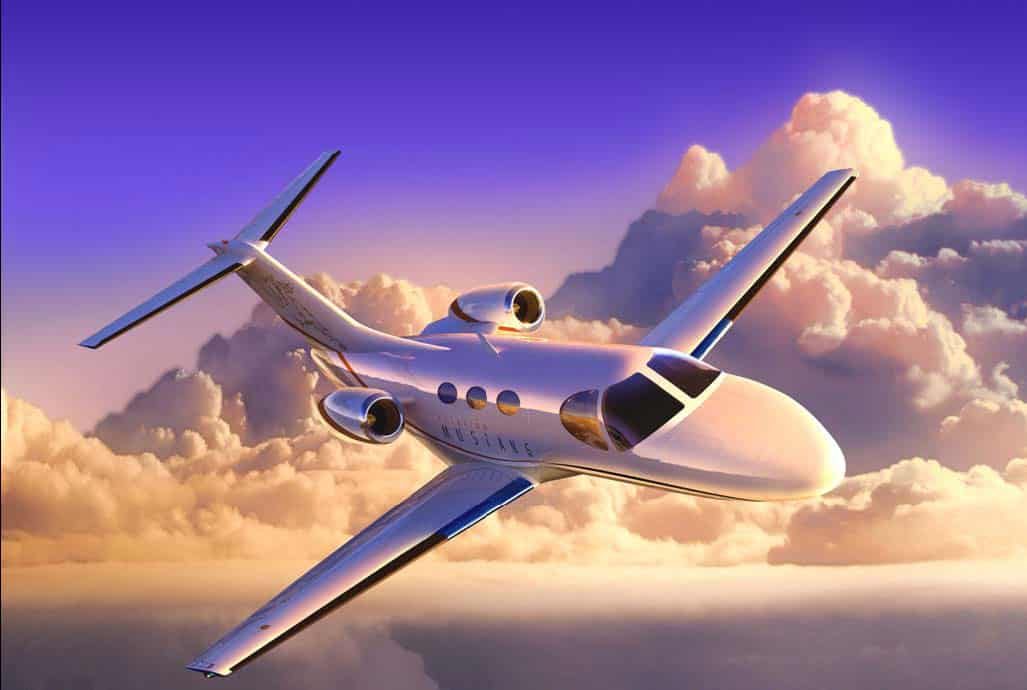 The market for executive jets hit a patch of turbulence when the economy tanked in 2001, but with the stock market soaring and mergers back in vogue, it looks like smooth sailing ahead for business-jet makers and providers of corporate aviation services.
CEOs and investment bankers are climbing aboard their corporate jets in record numbers to zoom to the scene of their next big M&A; deal.The need to get somewhere quickly and the desire to avoid the hassles of increasingly stringent airport security are two factors behind the rebound in the business- jet market. However, industry participants say a confluence of positive developments for the industry is providing the lift.
Strong new-model order backlogs and continuing expansion in fractional ownership in North America and Europe, coupled with an expected strong economic recovery, are key factors supporting a longer-term outlook for growth, says Robert D. Johnson, president and CEO of Phoenix,Arizona-based Honeywell Aerospace.
Fractional-share ownership enables companies to share the use and operating cost of a business jet. The fractional segment continues to grow by extending the benefits of business aviation to new customers, Johnson says.A large portion of the potential fractional business remains undeveloped, and continued growth in this segment is sustainable for years to come, he says.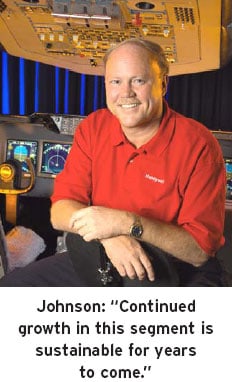 Honeywell estimates that about 40% of the current aircraft-order backlog represents demand from fractional operators. In its annual outlook released last October, the company forecast $115 billion in industrywide sales of new business-jet aircraft from 2003 through 2013. Following projected flat-to-slightly-higher deliveries in 2004, the industry should enjoy steady growth,barring any economic shocks, terrorist attacks or drastic changes in government regulations, fees or taxes on business aircraft, according to Honeywell.
In May 2003 President George W. Bush signed into law an economic-stimulus bill that allows buyers of business aircraft,as well as of other equipment, to claim an additional first-year depreciation of 50% of the cost.This bonus depreciation applies to jets purchased between May 5, 2003, and January 1, 2005. Some manufacturers say this tax break has contributed to the recent pick-up in orders.
About three-quarters of all new business jets will be sold in North America in the next five years, while Western Europe is expected to provide about 12% of demand, with another 8% from Asia and 5% from Latin America, according to Honeywell.Meanwhile,a new concept is emerging in the fractional market that could contribute to increased demand.It is generically called the Jet Cardand is basically a pre-paid credit card for time on a corporate jet.
Woodbridge, New Jersey-based NetJets, the company that pioneered fractional ownership,offers time on its fleet in 25-hour increments through the Marquis Jet Card.A single- year,25-hour prepaid lease starts at $109,900 for the Citation V Ultra aircraft and is $339,900 for the large-cabin Gulfstream V. Greenwich, Connecticut-based Citation- Shares plans to introduce a jet card program known as Vector in April 2004, pending receipt of a special operating license. The price for 25 prepaid flight hours will start at $84,995 for a Citation CJ1,$99,995 for a Citation Bravo and $144,995 for the Citation Excel.

This program is designed for individuals and companies who are not yet ready to make a five-year capital commitment to fractional ownership but still need the flexibility, comfort and dependability of business jets, says Steve ONeill, CEO of CitationShares.Vector will make air-transportation services available to a substantially broader range of customers, he says. Cardholders will have access to all of CitationShares aircraft and will receive essentially the same benefits as fractional customers, other than ownership. The minimum purchase under fractional ownership is a 1/16th share in a jet, which translates into 50 hours of flight time a year.
The outlook for private-jet travel is improving along with the economy, according to ONeill.We are as busy as we have ever been, he says. CitationShares last October reached an agreement with Cessna Aircraft for options to purchase up to 50 Citation Sovereigns. ONeill says those options have now been converted to firm orders.
The market for private jets is tied to discretionary spending, and it tends to rise and fall in sync with the stock market, says Lee Monson, president of Seattlebased Boeing Business Jets (BBJ). The joint venture of Boeing and General Electric was established in 1996 to develop and market a corporate version of the Boeing 737-700. There has been an increase in market demand in the last six months or so, Monson says.We started 2003 with an inventory of aircraft that we had for a while, and we sold them in the second half of last year.The trend is definitely improving, he says.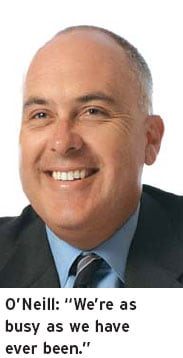 The BBJ has nearly three times the space of other longrange aircraft and can be configured to accommodate from eight to 100 passengers. Some companies use the jet to shuttle employees to remote locations, according to Monson. This is particularly so in Europe,where the availability of air travel and airfields is less extensive than in the US,he says. Boeing Business Jets does 60% of its business internationally, with 27% of its customers from the Middle East. Al Salam Aircraft of Saudi Arabia operates the BBJ service center for the Middle East region.In the US, the industry has had to overcome the challenges of corporate governance and a lack of understanding of why executives need to travel privately, Monson says.These aircraft are being used by businessmen who are putting multi-billion-dollar deals together.They are not a perk,but a necessity,he says.
The introduction of new models, at both the high end and the low end of the market, is a major factor behind growing interest in business-jet purchases, manufacturers say.Inexpensive,ultra-light business jets,for example,could expand the market significantly. Wichita, Kansas-based Cessna Aircraft plans to build an all-new, very light jet, the Citation Mustang, with Pratt & Whitney 615F engines and a Garmin G1000 all-glass, integrated cockpit.
Cessna says the Mustang, with first deliveries scheduled for late in 2006, is shaping up to be its best-selling model by far.The company already has hundreds of firm orders in hand. Priced at $2.3 million, the Mustang will be considerably less expensive than the CJ1, Cessnas introductory business jet, which sells for $4 million.
The Mustang is proving popular with air-taxi companies, according to Cessna. Some corporations that already have a Gulfstream or BBJ aircraft want something smaller in their fleets for shorter trips.With a range of about 1,500 miles, the Mustang can be fired up at much less cost than a bigger jet.

Gordon Platt