Where The Buck Stops



The pressure on financial services companies is growing as regulators around the world tighten the rules.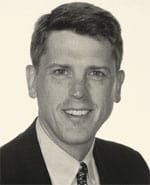 Daniel Oakley, director, knowledge management for Ernst & Youngs financial services practice

In a world where corporate governance regulations are becoming increasingly complex and demanding, financial services companies and their boards must be more diligent than ever. The responsibility for getting it right goes back to the financial services firm, says Daniel Oakley, director of knowledge management for Ernst & Youngs financial services practice. They face reputational risks and legal risks.The major players have become so large they are handling globally orientated deals that have to follow different regulatory regimes in different countries.
Andrew Wilson, managing partner for risk and regulatory management for North America at Accenture in New York City, agrees that financial services firms have a unique responsibility to their clients that makes adhering to corporate governance guidelines especially important. The relationship between financial services firms and their clients is predicated on trust and integrity, Wilson says. If they lose that trust, they may not be able to raise capital or attract business.
Analysts agree that financial services firms have come a long way in improving how senior management and their boards operate but say there is still plenty of room for improvement. Late last year, Ernst & Young studied the corporate governance practices of some of the largest financial services companies and found many still are failing to meet current governance standards.
The study found, for example, that Where The Buck Stops too many financial services firms are still letting the chief executive officer serve as the chairman of the board. According to David Kungl, director of financial institutions group for SNL Financial, an information and research firm in Charlottesville, Virginia, that means the opinions of board members may not carry much weightespecially in small community banks where the CEO or chairman has a strong personality. CEO/chairmen want things their way. Many times they wont relinquish the day-to-day operations. Its their little fiefdom, Kungl adds.
As a way to counter the CEOs weight, firms are beginning to appoint a lead director of the board. This person does not have to be the board chairman but has the responsibility and power to monitor and challenge the decisions being made by the companys top management.
Analysts also believe financial services firms still arent doing enough to explain why they pay such large salaries to their executives. Companies want to hire smart, competitive, influential managers, and the hiring prices for such managers are high, Oakley says.Companies have to document and justify why they are paying the salaries they are. Adds Wilson: Boards simply have to explain to the shareholders how they are compensating. Greater simplicity and transparency is important.
According to Oakley, the corporate governance process should incorporate the companys process of assessing its risksboth financial and non-financial. If a company is out there doing wacky things that are close to the edge, that could lose the company a lot of money, says Oakley. A single rogue trade has the ability to bring down a bank. Boards have to spend more time monitoring the risks that a company is taking.
Not only does the company need the right risk-monitoring mechanisms in place, it needs to make sure the board can understand and monitor this risk assessment system. Whats especially tricky, Oakley says, is designing a system that ensures the board members are getting the information they neednot the information management wants them to have.

Paula L. Green