The global custody and investor services industry is embarking on a new round of consolidation

On December 4, 2006, when The Bank of New York announced it was merging with one of its major US competitors, Mellon Financial Corporation, to form a custody behemoth with approximately $17 trillion in assets under custody, it took the world of global custody by surprise. Despite ongoing consolidation in the business, custodians and analysts said they did not see this one coming. It all happened very quickly and quietly for an industry that seems to leak like a sieve, says Richard Hogsflesh, managing director, R&M; Surveys, which compiles an annual ranking of the top-10 global custodians.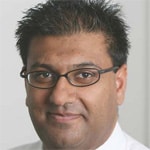 Raj Shah, JPMorgan

While the BoNY-Mellon merger may have come as a surprise, consolidation in the global custody business is a more than 10-year-old phenomenon. As the investment management firms custodians serve enter new markets and add new instruments to their investment portfolios, global custody has become a business requiring sustainable investment in technology and network capabilities. This has played into the hands of the major global custody banks that have the scale and financial wherewithal to buy up smaller regional sub-custody providers confronted with declining margins and increasing investment costs.
A good example of this was the UK custody market in the 1990s, where custody providers such as Barclays and Royal Bank of Scotland exited the custody business, selling up to their larger US counterparts. In 2002, in the largest cross-border acquisition to date, State Street acquired the global custody business of Deutsche Bank. Last year also witnessed a spate of acquisitions and joint ventures with HSBC Securities Services expanding its leadership in the Asia-Pacific region by acquiring the sub-custody business of Westpac Bank in Australia. Canadas RBC set up a joint venture with Dexia, RBC Dexia Investor Services, to expand its global footprint, and French bank Socit Gnrale bought UniCredits 2S Banca securities services business, bringing its total assets under custody to E2 trillion and earning it a place in the global top-10 based on assets.
But the BoNY-Mellon merger is perhaps the most significant in terms of size in recent years, and it reinforces the fact that global custody has become a business of scale. Stock exchanges are consolidating, and clearing and settlement is becoming standardized, which are classic symptoms of a commoditizing infrastructure, observes Tony Solway, UK head, BNP Paribas Securities Services. The banks that have scale in terms of higher transaction volumes and revenue streams are able to make the higher level of investment required to stay in the business.
Scale can mean different things, though. JPMorgan Worldwide Securities Services, one of the worlds largest global custodians, with $12.9 trillion in assets under custody, says scale is not just about being the biggest provider. Raj Shah, head of global custody, explains: Scale also encompasses the broad spectrum of asset-servicing capabilities, the ability to manage complex transactions and more sophisticated instruments.
For some time pundits have argued that the global custody business will be concentrated in the hands of two or three major providers. Shah concurs that the market will be dominated by a smaller number of players. Consolidation will continue, he says, and out of the players that are left, we will see regional players consolidate into global players, and regional and global players create more joint ventures to benefit both parties.
Hogsflesh says The Bank of New York Mellon pairing may force some custodians to reassess their strategy. However, he does not believe the global custody business will be whittled down to two or three global providers anytime soon. There are some large investment managers that are naturally inclined toward the larger providers, he says, but there are also quite a few clients out there that are happy to stick with smaller providers that provide a higher quality of service.

Hogsflesh says customers are unlikely to be better off as a result of the BoNY-Mellon merger, adding that the main challenge for the newly merged entity is client retention, as customers use the merger as an opportunity to look at alternative suppliers.

Finding a Niche


Shah says local and regional custodial providers still have considerable value to add to the business in terms of local presence and distribution. Niche players are good for the industry in terms of providing new services within the marketplace, he explains. But as these once-niche services become mainstream as more investment managers demand them, he says niche custody providers will find it difficult to compete against volume and scale providers.
Custodian banks that cannot afford to invest in capabilities for servicing alternative investments could outsource their business to larger custodial banks, says Shah, enabling regional providers to focus on the provision of core value-added services. It is about banks leveraging our technology by outsourcing certain functions such as custody or fund accounting, he explains. BNP Paribas says it is in conversations with other banks to provide outsourcing and white-labeling services so these banks can remain in the custody business without having to make the ongoing investment in technology and infrastructure required to compete.
It is not only the smaller players that are facing challenges to their business. Just being a global custodian is not enough to pay the bills anymore, says Hogsflesh. The further up the management chain you go, he says, COOs and CEOs view core custody as a given and are more interested in other value-added services.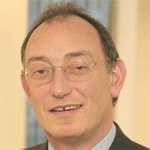 Tony Solway, BNPParibas

An increasing area of focus is custodians ability to service alternative investments, particularly OTC derivatives, which are exploding in terms of trading volumes, says Solway of BNP Paribas. In the CDS [credit default swap] market there is a backlog of confirmations, and some fear what may happen if that was unwound, he says. Custodians may be able to provide some relief by offering derivatives processing capabilities, but, he notes, the challenge is keeping up with the pace of innovation in the derivatives market. Derivatives traders invent an instrument at 8am, market it by midday and place it by 5pm, he explains. We have to work out how we are going to process that. There is a shortage of qualified staff, and it requires a huge amount of investment as the industry is constantly evolving.
Servicing alternative investments is one of the biggest challenges global custodians face, says Hogsflesh. In some instances it is pushing them in areas where their knowledge base is not as strong as they would like, and they have to buy in the people and hedge fund administrators, which some have done. State Street, Mellon, JPMorgan, Bank of New York, Citigroup and HSBC have all made major hedge fund administrator acquisitions in the past couple of years.

JPMorgan has taken an early lead in the derivatives processing space by leveraging the in-house capabilities of its investment banking franchise. Our investment bank is trading and developing derivatives contracts so we have direct access to a pool of potential staff who are already derivatives experts, enabling us to keep ahead in terms of client business, says Shah.
It is not just about derivatives processing capabilities, though. If global custodians are to keep pace with investment managers needs, they also need to develop capabilities around other asset classes, such as leveraged loans and private equity. Investors are always seeking new sources of return, and the challenge is for us to keep up with that, says Solway.

Anita Hawser