Sales force automation technology can help companies improve their forecasting.

Client management and sales are key functions in most organizations, and companies are increasingly realizing the importance of preserving and developing relationships with their existing clients, in addition to developing new client bases. As a result, technology tools geared at improving customer service and managing sales relationships have grown in importance. Sales Force Automation (SFA) softwareas part of an overall client relationship management (CRM) software strategypromises just that.
With the growth of hosted applications and advanced real-time reporting, these products offer companies not only reduced IT costs and better contact management, but also smooth integration with other systems and improved cash-flow forecasting.
The return on investment on such CRM technology is increasingly clear, and companies around the globe are looking at hosted SFA and CRM to aid in streamlining process flows and improve contact across the communication chainfrom customer to sales to other internal functions. SFA is a contact management tool to bring together all past and present data on clients, keep track of leads and update information in real-time. In addition, it allows accurate sales forecasting, which can then be used for improved cash-flow forecasting and can also be used to help make management decisions.
Some providers offer traditional software modelswhere customers buy the license and implement and manage the software within the group. Others offer both traditional and on-demand applicationswhere the firm hosts the software and delivers it over the Weband some simply offer hosted applications.


How Outsourcing Stacks Up



Phill Robinson at Salesforce.com


When it comes to implementing CRM technology such as SFA, companies really have three distinct choices in sourcing a solution.
They can build it in-house, with the obvious advantage of having a wholly custom solution that meets group needs and integrates fully with other internal systems.
They can buy an existing system from a CRM software provider and then manage that in-house. This takes out the time and expense of an in-house build, takes out much of the effort of managing upgrades and allows a company to more easily maintain best-of-breed systems by moving to newer versions as they are released.
However, in both cases there is still the expense of IT team members to manage the system and provide support, as well as the hardware and system infrastructure investment needed as a backbone to the software.
The other option is to outsource some or all of the software management to a provider of on-demand service applications. This hosted application service provider (ASP) model is increasingly becoming the norm rather than the exception in the CRM market.
Explains Phill Robinson, senior vice president of global marketing at SFA application provider SalesForce.com: On-demand applications remove the need for in-house management of hardware, systems, upgrades and so-on. They use a single common utility delivered over the Web, and scale allows service providers to deliver this at a much lower price point and in a shorter time scale than with an in-house system. Also, on-demand reduces the risk associated with technical implementation.
David Black, president of New England Mortgagewhich has been live with SalesForces hosted SFA since June 2004agrees that the advantages are many. We get sales leads from many different directions, and we needed a system that could manage those automatically in order to effectively pursue our leads, he says. Before that, our follow-up was not as efficient as we wanted, so this was essential.
Black says the group had tried building systems themselves and had used products such as Goldmine. But managing that was very expensive, he says. We are 90 people now, and managing updates was a nightmare. With SalesForce we have a whole batch of new toys that we dont have to worry about. He says the ease of accessfrom anywhereand the fact that changes happen in real-time are both a plus. Being an ASP and over the Internet also helped a lot, he says.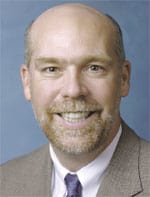 Greg Gianforte, CEO of RightNow


Briggs Corporation, a provider of professional services and supplies to the US health-care industry, uses ASP RightNows suite of hosted CRM tools. Rindy Raymond, business user analyst at Briggs, says the return on investment from an IT perspective is unmistakable: The number-one expense in managing new IT systems is maintaining an IT staff. As a hosted tool we cut out that expense. In addition, upgrades are much easier, and we can pick and choose when we want to go live with upgrades.
For a CFO or finance director, the advantages are also clear. Natalee Roan, director of marketing at Entellium, explains: From a financial perspective, what it allows you to do is forecast what your revenues are going to be. It makes it much easier and more accurate for the vice president of sales to provide revenue forecasts for the upcoming quarter, for example, which is critical to the CFO. Sales execs can better answer this because they know exactly where a deal is and what a salespersons close ratio is. This makes cash flow much more predictable and forecasting much more accurate.
As much as there are clear advantages to SFA technology, it continues to be plagued by the issues that have always held back CRM implementation. The biggest challenge in moving to a new CRM solution, indeed any new system, is invariably internal take-up.
As such, it is important to have customer service and sales team buy-in at implementation. Full acceptance and adoption is essential to make the investment worthwhile, particularly for the finance director, CFO and other senior executives. If senior management makes business decisions based on information provided through the CRM systems, incomplete information can be devastating, giving decision-makers a skewed view of what is happening in terms of current and future sales and customer behavior.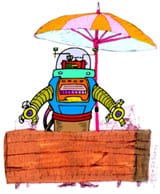 Another key issue for companies considering any new technology is how such a system will interact with existing internal systems. It is critical that providers have the technology in place to ensure smooth integration, particularly when considering on-demand applications such as hosted SFA. Not only is it critical to other business units to ensure that data from sales go through to their systemssuch as accounting, general ledger and treasury systemsbut also it is critical that sales gets information held in those systems.
Greg Gianforte, CEO, RightNow, explains: A CRM application should deliver a 360-degree view of the relationship between a company and its customers. That requires that integrations exist between the CRM system and other internal systems that might store relevant information about the client relationshipfor example, prior financial transactions, order status or other such information.
Nonetheless, there are real advantages to using CRM technology and sales force automation. With strong backing, incentives and good internal marketing, it can be a highly useful addition to corporate client management strategies.

Keith Loveard