The Great Lakes region of Americas Midwest is remodeling itself as a hightech powerhouse in an effort to draw much-needed investment.



In the first of a quarterly series that will look at regional economies across the United States, Global Finance has zeroed in on the five states of the Great Lakes region of the Midwest. Our 10-page Midwest Report looks at how a region once synonymous with smokestacks and assembly lines is now setting up centers for cancer research and attracting foreign companies that manufacture sophisticated medical imaging equipment.

We talked with state economic development officials in Illinois, Indiana, Michigan, Ohio and Wisconsin and learned about the ambitious programs these government officials have in place to help local companies make the changes they need to keep growing in the 21st century. These economic development officials also are traveling the globe to find new markets for their homegrown products and lure foreign investment dollars from as nearby as Mexico and as far away as Shanghai.

We talked with company executives, economists at financial institutions and university professors to see whether this shift from old-line manufacturing industries to new cutting-edge sectors like the biosciences or fuel-cell technology is even working. Such a change is vital in a region heavily dependent on slow-growth manufacturing industries, such as the automobile sector.

Global Finance also has profiled three companies: an Illinois firm that has its early 20th century roots in the tooland die industry, a Michigan company that has been making products for the automobile industry for nearly 30 years, and a subsidiary of a Dutch electronics company that is tapping into Ohios intellectual capital in the medical field to turn out sophisticated medical imaging equipment.

And finally, we collected specific contact information that investors interested in the region can use to find out more about the regions investment potential.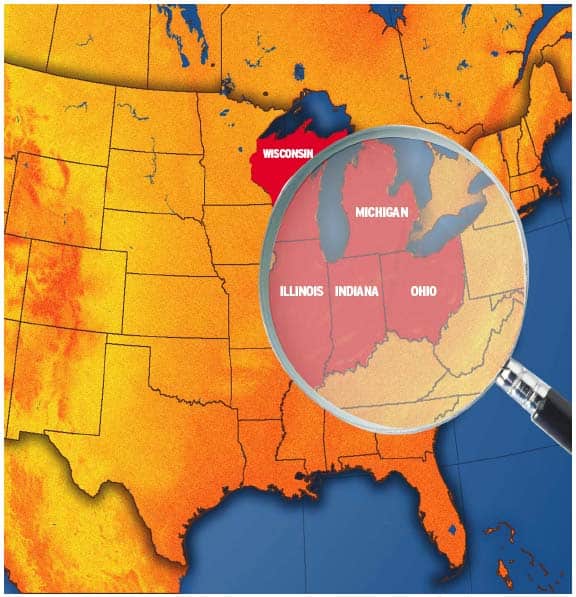 More Brain, Less Brawn



Long derided as the nations Rust Belt, the Great Lakes region is morphing into a high-tech investment magnet.

The Great Lakes region of the Midwest is transforming itself into a home for companies in cutting- edge sectors from the biosciences to fuel cell technology. Economic development officials in North Americas industrial heartlandIllinois, Indiana, Ohio, Michigan and Wisconsinare patiently nudging a region once synonymous with smokestacks, assembly lines and blue-collar workers into the 21st century.

This five-state region that covers 300,000 square miles and is home to nearly 46 million people has become a site for firms that make million-dollar medical diagnostic equipment and fuelefficient engines. State officials are touting the regions solid transportation network, its workers skills and strong work ethic and an impressive array of universities and medical centers with sophisticated research capabilities to lure companies from as close as Florida and as far away as Japan.

We want to shore up our traditional manufacturing and agricultural industries as we project ourselves into the next century with start-ups and expansions in fields such as biotechnology and information technology, says Cory Nettles, secretary of Wisconsins Department of Commerce in Madison.Part of the mandate of the commerce office, which is armed with more than 400 employees and an annual budget of $221 million, is to keep the local economy growing by providing development assistance to local, domestic and foreign businesses.

The current economic strategy of the Great Lakes states doesnt focus solely on attracting new firms, though. In addition to traveling the globe from Shanghai to Germany to boost exports and attract foreign dollars, state economic officials are intent on helping existing companies make the changes they need to keep growing through the next century. The Michigan Economic Development Corporation, for example, put together a package of incentives and worked with local communities in southwestern Michigan to help Gentex, a local automobile supplier, expand its production facilities at home, creating 625 jobs.

They say that when the nation gets a cold, Michigan gets pneumonia because we have such a large concentration in the automotive manufacturing sector, says Jeff Mason, senior vice president of technology development at The Michigan Development Corporation in Lansing. We dont want to walk away from the automotive and machinery industries, but we want to take advantage of those skill sets and diversify and look at other high-growth industries.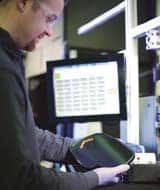 But some regional economic experts are critical of the redevelopment efforts of government development agencies. The state agencies are obsessed with the new technologies instead of reinforcing the existing firms and industries that are already in place, says Morton Marcus, an economist and a former professor and director at the Kelley School of Business at Indiana University. Marcus is concerned that officials are too focused on exporting. Exporting is only one facet of diversifying markets.You have to tell management how to improve and upgrade their products, says Marcus. Richard DeKaser, chief economist at National City Corporation in Cleveland, Ohio, is also skeptical, questioning the effectiveness of government efforts that hand the private sector grants and tax incentives as a way of generating jobs.The financial resources come from somewhere. It can end up being a transfer from taxpayer to business with no long-term benefit for the economy, he says.

Midwest Faces Special Dilemma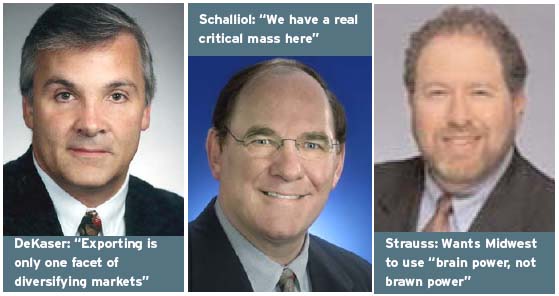 Economists do agree, however, that the Midwests historical dependence on manufacturingabout 15.6% of its jobs versus 11% nationallymakes the diversification of its economy especially vital. The Midwest is hardly alone: Economies from China to Germany to the United States have shed 22 million manufacturing jobs between 1995 and 2000, says William Strauss, a senior economist at the Federal Reserve Bank of Chicago.Yet the Midwest faces a special dilemma because large portions of its manufacturing jobs are in slow-growing industries. Growth is not happening in the auto sectorand the auto manufacturing sector plays a major role in the Midwest economy, Strauss points out, adding that auto man- ufacturing is responsible for 36.5% of the manufacturing jobs in Michigan.

Development officials in Ohio are working actively with local manufacturers and offer an array of incentives to encourage their growth.We think the future is in the knowledge economy having the people in place to research and develop new products and then commercialize them here, says Bill Teets, a spokesperson for the Ohio Department of Development in Columbus. He adds that the states goal is to then manufacture the new products within its borders. Adds Bruce Johnson, state development director at the Ohio Department of Development,We want to identify what the states strength in technology is and where the research intersects with manufacturing.

States Focus on Regions Skills


Like the other states in the Great Lakes region, Ohio is targeting sectors such as advanced manufacturing; the biosciences or life sciences, which can mean research in cancer treatment or the manufacture of medical devices; information technology, which includes services like those developed by the electronic legal information company LexisNexis in Miamisburg, Ohio; and pharmaceuticals.

An integral element of this strategy is meshing the strong research and intellectual capabilities of the regions universities and medical centers with its private sector resources. In Indiana, for example, corporations and universities, with support from the city of Indianapolis, three years ago created the forerunner of what is now known as BioCrossroads to help the state evolve into a center for the life sciences industry. Eli Lilly, Roche Diagnostics, Dow AgroSciences and Guidant are among the corporate partners that are funding the nonprofit group. Its university partners include Purdue, Indiana University and Notre Dame.

BioCrossroads aims to support scientific research as it creates new businesses and research opportunities through partnerships between the private sector and academia. Charles Schalliol, president and CEO of BioCrossroads, isnt deterred that Indiana doesnt have the same depth of intellectual capital or institutions as better-known research areas like Boston or Research Triangle Park in North Carolina.We have a real critical mass of resources here.Were not starting from zero, he says.

Spreading the Net Wide


Tapping into overseas markets in places like China is another lynchpin of the Midwests strategy for growth. Great Lakes development agencies have offices or dedicated contractors everywhere from Tokyo to Mexico City to Warsaw to Johannesburg. In Ohio, for example, the strategy has paid off, with 1,000 foreignowned firms that employ more than 242,000 people throughout Ohio, up from 132,000 employees in 1987. Officials in nearby Illinois have worked diligently over the past several decades to create one of the countrys most diversified regional economies, with more than 5,800 subsidiaries of foreign companies operating in the state. In a global economy, one of the biggest sources of growth is foreign markets, and they are extremely important to us.We see them as a necessity, says Dennis Vicchiarelli, deputy director for business development at the Illinois Department of Commerce and Economic Opportunity in Chicago. If companies arent exporting abroad and bringing in foreign investment, they wont be competitive.

Adapt and Thrive

With a little help from the regions development agencies, many Midwest companies are successfully adapting to rapidly changing markets.


Atlas Tool & Die Works, Lyons, Illinois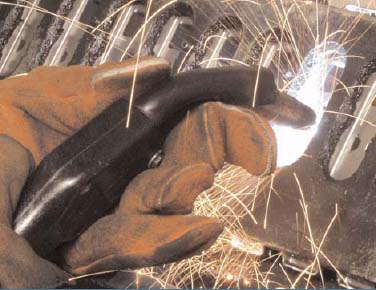 Atlas Tool & Die Works aims to stay ahead of competitors by constantly adopting new technologies

Executives at Atlas Tool & Die Works aim to stay ahead of the competition and in businessby constantly weaving new technologies into this precision manufacturing business created more than 80 years ago.

The company that principal Zach Mottls grandfather started in Chicago after emigrating from Prague in the early 1900s has always recognized the value of versatility in meeting its customers needs. And in an industry that has seen thousands of companies and tens of thousands of jobs disappear over the past decade, that recognition has proved invaluable.

Many companies that havent adopted new technologies have been left by the wayside, says Mottl, whose company focuses on the manufacture of stamped, cut and fabricated metal parts as well as the assembly of components. And a lot of our companies dont know how to sell themselves in a global economy.You have to be part of the global supply chain. If not, youre going to be left behind in 10 to 20 years.

The number of workers represented by the member companies of The National Tooling and Machining Association, the industrys primary trade group, for example, dropped by nearly 34,000, to 51,708 employees, over the past decade, says Tom Garcia, director of global industry marketing.The number of member companies dropped by more than 1,100 during that same period.

Mottl, who is also Atlass purchasing manager, says many firms in this old-line manufacturing sector were able to stay in business in the past by working off of old business contacts. But the increasing shift of US manufacturing jobs to less-expensive overseas locations, coupled with the last recession, have left many tool-and-die companies foundering.

And Atlas Tool & Die Works definitely isnt foundering quite the opposite, in fact. The firm has seen its annual revenues more than double, to about $10 million, over the past decade as it continually added new technologies, such as a water-jet cutting technology for carving plastics, and thicker and more exotic materials, into its array of precision manufacturing services. These constant updates, Mottl says, enable the firm to satisfy the evolving needs of its existing customer base and attract new clients.

And its first-ever marketing plandeveloped with financial help from the Illinois Department of Commerce and Economic Opportunityhas shown Atlas the potential of marketing to sectors such as the food manufacturing and processing industry, which are not heading to China and other foreign sites en masse.

Atlass portion of the $200,000 grant, administered by the Tooling and Manufacturing Association, a Park Ridge-based trade association for Illinois manufacturers, will cover nearly one-half of the companys $10,000 marketing plan. This is our first marketing plan, and were selling our versatility, says Mottl.Were tapping into the manufacturers that are part of that global supply chain.

Gentex, Zeeland, Michigan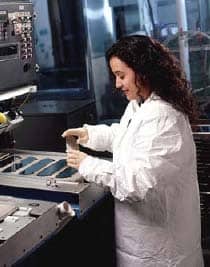 A $13 million grant helped Gentex stay in Zeeland, MI

Gentex decided to remain and expand within tiny Zeeland, Michigana city with a daytime population of 25,000 people and only 4,000 nighttime residentswith the help of a $13 million grant from the Michigan Economic Development Corporation.

Started by local inventor Fred Bauer in 1974 to manufacture fire protection devices, Gentex now derives most of its $500 million in annual revenue from its auto-supply business. The company uses a sophisticated technology to produce automobile side- and rear-view mirrors that dim automatically. With only 15% of the worlds light vehicles now equipped with the high-tech mirrors, Gentex views the product as a growth area and needed to expand its research and assembly facilities to accommodate increasing demand.

The company already has three manufacturing facilities in Zeeland that ship about 10 million of the dimming mirrors to customers around the world, up from nearly 235,000 in 1989. The new $97 million technology and manufacturing center will boost capacity by 70% by turning out another 7 million mirrors when it is up and running by the beginning of 2006.

We engaged a real estate consultant to evaluate different locations, says Enoch Jen, the firms vice president of finance, adding that several states in the Southeast, particularly Georgia, were offering lucrative incentive packages. The South is also where many of our customers, the auto assembly plants, are located.

But the combination of financial incentives offered by the Michigan Development Agency in Lansing, the quality of life for its employees in West Michigan and the ability to keep all of its manufacturing and technical support staff in one place finally persuaded Gentex executives to remain at home.

It would have been a much more difficult decision to make without the economic incentives, says Jen. The incentives help offset the cost disadvantages. In return for the $13 million of incentives that incorporate a mix of tax breaks, job training grants and property tax abatements offered by the local government, Gentex plans to add 625 jobs by 2006.Work on the site of the 350,000-square-foot facility began this summer.

Philips Medical Systems, Cleveland, Ohio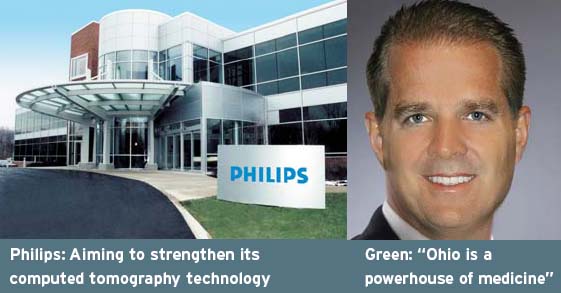 When Philips Medical Systems bought the assets of Marconi Medical Systems in Cleveland, Ohio, more than three years ago, Philips executives knew they were tapping into much more than the intellectual power behind Ohios network of university and medical research centers.

As a leading supplier of diagnostic imaging systems, Philips was also buying into a geographic region with a wide client base of physicians, researchers and medical facilities that includes one of the countrys leading heart centers.

Ohio is a powerhouse of medicine. Its an incredible magnet for the biosciences business, says Jim Green, senior vice president and general manager, computed tomography (CT), of Philips Medical Systems in Cleveland. He was referring to such Ohio-based facilities as the Cleveland Clinic Heart Center and University Hospitals of Cleveland, which is affiliated with Case Western Reserve University. We were drawn to Northeast Ohio, he says.

The purchase of the Marconi assets for $1.1 billion was the companys first foray into Ohio. Philips Medical Systems is part of Royal Philips Electronics, the Dutch electronics giant, and has nearly 12,000 employees working in more than 100 countries.

While Philips was adept in the production of magnetic resonance imaging equipment, the firm needed to strengthen its computed tomography technology, which is the workhorse of radiology equipment.The acquisition of Marconi filled in this gap for Philips and let it meet the changing needs of its clients.

It also gives the company a foothold in Ohio, and, as Green says,anyone in the medical business wants to be here.

PAULA L. GREEN