Dubais international financial exchange, due to open in September, aims to provide a much-needed arena for drawing in international capital.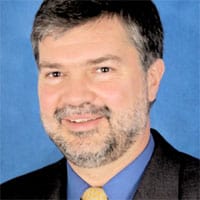 DIFXs Schubert: Particularly in the area of corporate governance, companies understand what they need to change

The states of the Gulf Cooperation Council (GCC) and the United Arab Emirates (UAE) may boast oil-rich economies with all the usual symptoms of prosperity, including booming real estate and construction sectors, but historically companies in the region have had no real venue for raising money on the international capital markets. Aside from the local stock markets, the only form of international financing available to them was through a handful of niche emerging market funds that have cashed in on the regions economic gains, or by issuing depositary receipts on exchanges outside their time zone in London or New York.
That is about to change. In a move that some say is long overdue, the region is about to get its own international exchange, based in Dubai and scheduled to open for trading on September 26. The Dubai International Financial Exchange (DIFX) hopes to wave the international flag for the region, promoting corporate governance standards as well as settlement and clearing practices, which one normally only finds in major financial markets such as London, Tokyo and New York. The DIFXs ambition is to become the main exchange for equities, bonds, Islamic products, funds and derivatives between Western Europe and East Asia. It is targeting potential issuers in the UAE, GCC states and the Middle East as well as in Africa, Turkey, central Asia and India.
DIFXs CEO Steffen Schubert, formerly chief executive of Easdaq in Brussels and managing director of the Bavarian Stock Exchange, believes that the international financial reporting and corporate governance standards supported by the exchange will help it build a liquid market that is attractive to both issuers and investors.
We have had discussions with companies from the GCC countries who are willing to change their corporate structure to match international corporate governance standards, Schubert says. They are willing to comply with these rules in order to have the ability to participate in the international markets. Particularly in the area of corporate governance, companies understand what they need to change.
The number of issuers seeking listing on the DIFX will be dependent on market conditions, but Schubert says the exchange has a number of IPOs in the pipeline, at least one of which it hopes to go live with on September 26. It is also looking at bond issues as well as dual listings in the form of depositary receipts.
While most people consider oil to be the regions biggest cash cow, Schubert says DIFX is attracting interest from issuers across a range of industry sectors, including travel and entertainment. He believes the exchange will provide family-owned companies that have annual revenues in the region of $100 million an unprecedented opportunity to raise international capital. There are family-owned companies that have reached a certain size without using the capital markets, he explains. Their businesses are international, and they have international customers, and they want to finance further expansion.
DIFX claims it will complement existing local stock exchanges in Dubai, Qatar, Kuwait and the GCC states. We will not compete with them directly, Schubert says, adding that local investors were likely to play an important role in the regions capital markets for some time to come.
Our role is to allow companies an alternative to listing in Europe or the US and to list on a market that is in the same time zone, Schubert explains.

Anita Hawser