MIDDLE EAST AND AFRICA

Rising oil revenues and the fall of Saddam Husseins regime have boosted Kuwaits economy and created opportunities for National Bank of Kuwait,one of the largest and most profitable Persian Gulf banks. In January 2004 NBK became one of the first three foreign banks, and the only Arab bank from outside Iraq, to be granted a license by Iraqs central bank to operate in the country. Last August it was chosen to join the consortium operating the newly created Trade Bank of Iraq. The resumption of trade with Iraq helped to boost NBKs trade finance activity, which increased by 40% in 2003. NBK is a leading provider of investment banking services in the region. It was sole financial adviser to MTCVodafone in its acquisition of Jordan Mobile Telephone Services, the largest-ever equity acquisition in the Arab world.
NBK enlarged its regional network last year, opening a full-service branch in Bahrain. This year it will open branches in Jordan and Saudi Arabia. The New York branch provides financial services to US contractors to support their rebuilding efforts in Iraq.The branch transfers more than $2 billion daily to clients throughout the Arab world. NBKs profits rose to $412 million for 2003, up from $355 million the preceding year.
Ibrahim Dabdoub, CEO
www.nbk.com

BAHRAIN


National Bank of Bahrain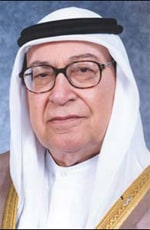 Abdulla Ali Kanoo,

chairman,National

Bank of Bahrain

With a major market share in both commercial and retail banking, National Bank of Bahrain has a strong financial profile and operates the countrys largest branch network.The bank has achieved steady growth in its core business and is one of the highest-rated banks in the Persian Gulf region. It is particularly strong in project finance, trade finance, foreign exchange and precious metals trading. NBBs profits increased by 16.4% to a record $60 million in 2003. Meanwhile, the banks management has kept a tight hold on operating expenses.
www.nbbonline.com

EGYPT


Commercial International Bank

CIB posted an 8.3% rise in profits, to $67 million, in 2003.A growing loan portfolio contributed to a 14% increase in net interest income. CIB has applied for a Level-I American depositary receipt program and is considering listing in other regional markets. Bank of New York recently received Egyptian central bank approval to raise its stake in CIB to 30% from 25%. The US agreed in March 2004 to provide partial guarantees for CIB loans to private sector companies doing business with Egypts water and wastewater utilities. In February CIB was an underwriter for Orascom Constructions $65 million bond offering.
Hisham Ezz Al-Arab, chairman and managing director
www.cibeg.com

JORDAN


Arab Bank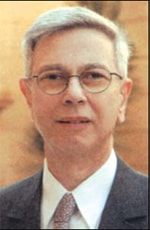 Abdul Hamid Shoman, CEO,

Arab Bank

Jordan-based Arab Bank is one of the largest banks in the Middle East and has nurtured a reputation as a safe haven for Arab deposits.The bank operates in 20 countries and has a leading share in the Palestinian market.
The banks profitability has been constrained by its conservative balance- sheet management. Arab Bank posted a 45% decline in profits, to $228 million for 2003, due in part to uncertainty created by the war in Iraq. Revenues rose by 7% to $794 million.
www.arabbank.com

KENYA


Kenya Commercial Bank

Kenya Commercial Bank operates more than half of all the banking offices in the country and maintains correspondent relationships with more than 400 banks worldwide.
The bank returned to profitability in 2003 following several years of losses. Net interest income increased by 16%, as KCB shed expensive deposits and increased cheaper savings-account deposits. Many of KCBs branches are in remote areas where it is the only available bank.
Terry Davidson, chief executive
www.kcb.co.ke

KUWAIT


National Bank of Kuwait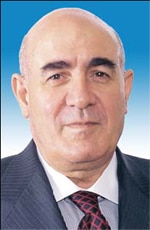 Ibrahim Dabdoub,

CEO, National Bank of Kuwait

National Bank of Kuwait is more than twice as big as its nearest competitor, whether measured in terms of assets, capital or profits.The vast majority of foreign companies doing business in Kuwait rely on NBK to meet their banking needs.The banks large capital base enables it to provide unsurpassed underwriting capabilities in debt as well as project financing. Letters of credit for international trade are normally issued within 30 minutes.
www.nbk.com

LEBANON


BLOM Bank

BLOM Banks profits rose to $88.4 million in 2003, up from the previous years $83.6 million. Assets grew by 23% to $8.8 billion.
BLOM,along with the International Finance Corporation and Syrian investors, launched a public offering in October 2003 for 38% of the capital of BSOM, one of the first private banks in Syria. BLOM subscribed to 39% of BSOMs capital, while the IFC acquired 10%. BLOM continues to hold large amounts of foreign currency as a hedge against devaluation. Its liquidity ratio in foreign currency rose to 72.3% at the end of 2003 from 61% a year earlier. The banks capital-adequacy ratio exceeds three times the international level.
Naaman Ashari, chairman and general manager
www.blom.com.lb

MOROCCO


Banque Commerciale du Maroc

Casablanca-based BCM late last year acquired Wafabank, creating one of the largest banks in Morocco, with more than 1 million customers and 460 branches.With operations in Spain, France, Belgium and Italy and extensive correspondent banking relationships, BCM is a leader in financing foreign trade and is the largest custodian in Morocco. It also offers many insurance and wealth-management products. BCMs major shareholders include Omnium Nord-Africain, or ONA, and Banco Santander Central Hispano. French insurer Axa reduced its holdings after BCM acquired Axas rival in the country,Wafa Assurance.
Khalid Oudghiri, president
www.attijaribcm.com

NIGERIA


First Bank of Nigeria

First Bank of Nigeria is the countrys largest and most-profitable bank. Its network of 350 branches is supplemented by vans that bring banking on wheels to remote villages.
The second-most-capitalized stock on the Nigerian Stock Exchange, the bank has followed a strategy of modernization and cutting costs to boost efficiency. It was the countrys first bank to offer Internet banking services. With a subsidiary in London and a newly opened representative office in Johannesburg, FBN has begun to expand into the international market.
Jacobs M.Ajekigbe, managing director and chief executive
www.firstbanknigeria.com

OMAN


BankMuscat

BankMuscat, Omans leading bank, now accounts for 34% of the sultanates banking assets, 38% of total credit and 34% of deposits.The banks profits increased 18.2% in 2003 to $70 million. Net interest income rose 10% to $179 million, and other income increased by 16% to $51 million.
BankMuscat played a key role last year in the divestment of a 12.5% government stake in Oman Cement. It also was a lead arranger in the $130 million loan financing of Oasis LNG Carrier. Early this year, it launched online trade-finance services. The bank is now focusing on expanding its presence across the region and in India. In February 2004 it acquired a 35% stake in Centurion Bank, a new private-sector bank in India. BankMuscats branch in Bangalore has been merged with Centurion Bank.
Abdul Malik bin Abdullah Al-Khalili, chairman
www.bankmuscat.com

QATAR


Qatar National Bank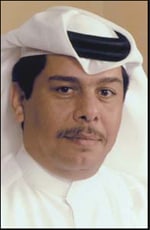 Saeed Al-Misnad,

CEO, Qatar National Bank

Qatar National Bank supports many of the countrys major projects, such as Qatar Airways purchase last year of five Airbus A320s. The bank also was mandated lead arranger to Qatar Vinyls $460 million refinancing project. QNBs profits for 2003 rose 10.5% to $176 million.This was after an exceptional one-off provision to the new state pension fund. Net profit before this provision showed an increase of 14.6% over 2002.
The 50%-government-owned bank controls about half of the assets of the countrys banking system. It serves individuals and corporations of all sizes in the region and maintains offices in London and Paris.
www.qatarbank.com

SAUDI ARABIA


Arab National Bank

The Saudi economy is back in the fast lane, with commercial activity showing an increase of about 30% last year. Arab National Bank is sharing in the wealth, with a 31% rise in net income in 2003. The banks return on equity rose to 19.3% from 16.5% in 2002. Revenue growth was impressive across all areas of the banks business in 2003, and ANB took advantage of the increased cash flow to modernize its facilities and implement new technology. ANB continued to build up its loan-loss provisions during the year. General provisions now represent almost 2% of the banks performing loan portfolio.
Nemeh Sabbagh, CEO
www.anb.com.sa

SOUTH AFRICA


Standard Bank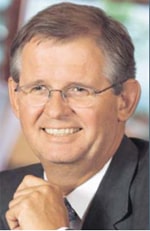 Jacko Maree, CEO,

Standard Bank

A strengthening South African economy helped Standard Bank extend its long-term growth trend in 2003, with a 19% increase in headline earnings that matched the percentage gain for 2002.The bank achieved a return on equity of 23% last year, with the domestic business reporting a 30% ROE.
The stronger rand reduced costs for international operations. Standard Bank has a presence in 38 countries, 17 of which are in Africa. In March 2004 Standard Bank acted as the lead arranger of the commercial bank facilities for Sasols $1.2 billion natural gas project, which is a joint venture between Sasol and the South African and Mozambican governments.
www.standardbank.co.za

TUNISIA


Banque de Tunisie

The Tunisian economy is finally rebounding from a severe drought and recession, but its banks are still struggling with non-performing loans and rising risk provisions. The agriculture sector improved in 2003, and industry began to show signs of sustainable growth in early 2004.
Thanks to its prudent lending policies, Banque de Tunisie has fared better than other leading banks, particularly those with large government ownership. The banks profits inched up 0.6% in 2003 to $24.8 million.
Banque de Tunisie has about 80 local branches, which are connected by an intranet supplied by Chicago-based Lansa.
Faouzi Belkahia, president

UAE


National Bank of Dubai

National Bank of Dubais profits increased sharply in 2003, its 40th anniversary year, but much of the gain was from one-off sales from its securities portfolio. Earnings per share rose 41.6%, while profits from its core banking and credit-card services increased by 13.7%.
Some 90% of NBDs revenues come from its corporate banking business, although it is making an effort to increase its retail banking operations. The bank has 37 domestic offices, as well as a branch in London and a representative office in Tehran.
Khalifa Mohammed Ahmed Sulaiman, chairman
www.nbd.com