With this acquisition, Ferrero will add popular brands such as Crunch, Butterfinger and Baby Ruth to its portfolio.
In one giant bite, Italy's Nutella maker, Ferrero, became the third-largest confectionary company in the United States. Ferrero, also known for its Tic Tac candies and Rocher chocolates, announced in January the acquisition of Nestlé's US candy business for $2.8 billion in cash. With the deal, Ferrero will be picking up such popular brands as Crunch, Butterfinger and Baby Ruth.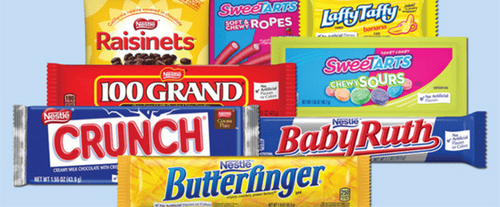 Ferrero has traditionally preferred organic growth to buyouts over its 72-year history. But this deal follows last year's acquisitions of Ferrara Candy and chocolatier Fannie May. It also marks a coming of age for Giovanni Ferrero, who assumed the leadership of the family business when his elder brother Pietro died unexpectedly in 2011. Since then, the 53-year-old corporate heir, who lives in Brussels and writes novels in his spare time, has spearheaded an ambitious effort to expand globally. The acquisition puts Ferrero behind only Mars and Hershey in the US candy industry.
"This is a strategic move by Ferrero and a nice one," says Jordan LeBel, professor of marketing in the John Molson School pf Business at Concordia University in Montreal. "The company's brands are either kid-focused (Kinder and Nutella) or a bit grown-up (Fannie May, Rocher and Raffaello), but they had little in the way of entry-level brands for adults. The Nestlé brand will quickly expand the company's portfolio and give it unavoidable presence and traction in the US market."
Whereas the benefits for Ferrero are evident, some were puzzled by Nestlé's stated desire to shift away from sugary foods. "It seems a bit contradictory on the one hand to say the company is now health focused, while at the same time continuing to push confectionery outside of the US," says LeBel. "I'm guessing that at board level it was more a strategic cost-benefit analysis."
The main hurdle to Ferrero's American expansion plans might not be growing demand for healthy snacks, but greater competition from niche brands. "Many companies have invested in start-ups, even creating incubators of their own," LeBel argues. "The threat from upstarts is real and looming."