Without a working majority in parliament, it will difficult for Mariano Rajoy to make headway.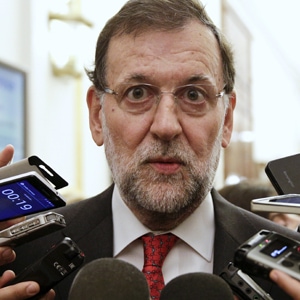 After two inconclusive elections and 10 months without a fully functioning government, Spain has formed a minority administration under the conservative Popular Party (PP) leader Mariano Rajoy with the backing of the small, centrist Ciudadanos party.
The new government lacks a working majority, however, and passing any meaningful measures will depend on the support, or at least the forbearance, of the Socialists and other opposition parties—prominent among them the grassroots, anti-austerity party Podemos and Democratic Party of Catalonia seeking full independence from Spain.
The new administration's first challenge is to win approval for a budget that helps reduce the fiscal deficit, and approach the European Commission's target of 3.1% of GDP next year.
"The government's maneuvering room will be very limited," says Ángel Talavera, senior eurozone economist at Oxford Economics. "It will be very difficult for the government to find support in order to pass both the budget and economic reforms in general, as the Socialist party will be wary of providing further support to Rajoy following the internal battle they have been through, and other forces in parliament [including Podemos and the Catalan nationalists] are very unlikely to support any measure by the PP."
Many of Spain's fiscal problems stem from overspending by provincial governments, notes Holger Schmieding, chief economist at Berenberg Bank. "Madrid should focus on cutting a deal with its provinces, including independence-minded Catalonia," he says. "Given that the Socialist opposition is generally in favor of a unitary Spain, they might provide cross-party support to constitutional reforms that give Catalonia greater fiscal autonomy, rather than the full referendum on independence, which a majority of Catalans demand."
Rajoy may do best to play a waiting game, preserving existing reforms rather than pushing for more. The economy responded well to his earlier reforms and continued motoring on even without a government. GDP is expected to grow by 3.2% this year.
That still leaves Spain's debt above 100% of GDP and rising. But Schmieding argues that, in the current political climate, the European Commission is unlikely to pressure Spain if it fails to meet its goals to reduce the fiscal deficit.