The new CEO will have to address changing consumer preferences like fresh over processed food, organic ingredients and dining out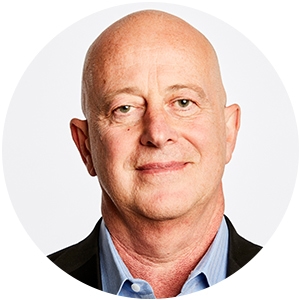 Mondelz International, a leading global packaged-foods company headquartered in the US, announced in August that Dirk Van de Put will become the company's CEO in November.
While Mondelz, formerly Kraft Foods, is not a household name, many of its brands, such as Oreo and Toblerone, are.
The company has come a long way since Kraft's 2010 acquisition of UK chocolate maker Cadbury. In 2012, Kraft Foods split into two companies, Kraft and Mondelz.
Recent sales results show continuous growth globally since the spinoff, while the North American markets face serious challenges. Van de Put brings a diverse executive food and retail background to Mondelz, including time spent at Canada's McCain Foods and France's Danone. This experience will help him support Mondelz's growth in markets outside North America, including emerging markets.
Mondelz reflects the state of the packaged-food industry, including the rising competition among emerging global brands and the shift of millennials' and post-millennials' preferences from processed food to fresh fare, organic ingredients and dining out.
According to a 2015 report by Mintel Food and Drink, a market research company, "Store brand shoppers are gravitating toward … products that list ingredients they recognize, and feature prominent claims such as organic, low/no/reduced or made with natural ingredients."
Traditional food companies have struggled to adapt to these new consumer preferences, notes John Grubb, managing partner of the Sterling-Rice Group, a leading consulting and communication firm in the food industry. "We see a new investment ecosystem where newly launched corporate venture-
capital funds of food conglomerates, such as General Mills' 301 Inc and private equity firms invest in small emerging food brands to better build the future of the food industry."
Millennials are important not only to brands, but also to the corporations themselves, and new leaders of global food companies need to change their operations accordingly. McDonald's is moving its headquarters from suburban Chicago to the hip West Side of the city to attract young employees who fit the new direction of the company.
Yet, food-security crises, due to limited supply and natural disasters in many emerging economies, can lead to different consumption trends. A 2016 report by the Institute for Development Studies and Oxfam notes that "in addition to cutting down on pricey items, replacing nutritionally rich food with filling staples and borrowing cash to buy food, people in all research sites are turning to unhealthy fast food."