MILESTONES: UNITED STATES
By Valentina Pasquali
Struggling with a sagging real estate market and a weak economic recovery, the US has been revamping its efforts to attract foreign investors. For example, the current administration is pumping new life into the long-moribund EB-5 program, an investor visa established in 1990.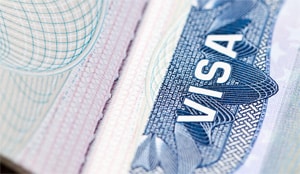 Rules ease for foreign investor visas
In the past, foreigners who set up a $1 million business in the US and created at least 10 jobs would, after a temporary two-year visa, receive a green card, or permanent residence. One could also invest $500,000, but exclusively in high-unemployment sectors.
For many years, this program was ignored by federal agencies. But this is changing. "They have woken up to it and tried to make it do what it was supposed to do—create jobs and bring investments to the US," says Frank Ferrante, founder of the boutique Ferrante Law Firm in New York.
Now foreign investors can also invest $500,000 in regional centers—projects vetted by local administrations and comprising a wide range of developments all over the country.
The Jay Peak Ski and Golf Resort in Vermont is an example of a successfully completed EB-5 project. Among almost 200 now in the works is the City of Dallas Regional Center, a call center in Texas, and, in New York City, the 34-story International Gem Tower.
"This is where you go from one extreme to another," says Ferrante. "Regional centers are now coming up all over, and this might lead to fraud." Additionally, delays are occurring because of growing demand. "Approval for temporary green cards has gone from two or three months to well over eight," says Kevin Jeffers, managing partner at Chinese consultancy Pinnint. "Investors may lose their chance not by a fault in the project's performance but because of delays in the processing of their applications." The administration has pledged to streamline the process and shorten waiting times.
In the meantime a bill was introduced in Congress—the Visit USA Act—that would grant a permanent tourist visa to foreigners who invest at least $500,000 in the American real estate market. However, experts worry that this proposal falls short of investors' needs. "It may not appeal to those interested in a permanent residency in the US," says Brian Su, CEO of Artisan Business Group, a Sino-US consultancy in Illinois.