NEWSMAKERS: FRANCE
By Denise Bedell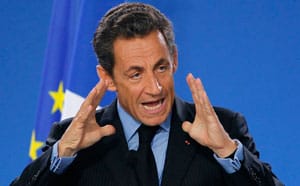 Smooth move: Sarkozy hopes to rein in price volatility
Commodity speculation is once again in the spotlight as Angela Merkel, German chancellor, has announced her support for plans by incoming G20 president Nicolas Sarkozy to revamp commodity trading rules. Sarkozy has long hoped to set position limits on commodities trading in order to reduce speculation. His goal is to smooth out the extreme price volatility experienced in commodity prices.
Price volatility has a big impact on both producers of commodities and on their manufacturing or retail customers. Fear of volatility leads big corporations to hedge that risk—a strategy that is itself risky and can be costly. For the many smaller producers or manufacturers involved, the cost of hedging often makes it unrealistic as a risk management strategy. These firms are thus at the mercy of the markets for their cost of goods. As prices rise, so too do their costs. A run on a particular commodity can have a devastating impact on their profitability.
In addition, exporters must not only deal with the commodity pricing but also are affected by variations in prices on different exchanges, and by FX volatility.
Critics of plans such as Sarkozy's claim that there is no evidence linking speculative trading and runs on commodity prices, but speculation has been a central focus in many countries' regulatory overhaul efforts. For example, in the US the Commodity Futures Trading Commission has been given a mandate under the Dodd-Frank Act to analyze and set position limits for certain markets, in particular for agriculture and energy commodity trading.
In addition, Michel Barnier, the EU commissioner for internal market and services, has announced plans to evaluate and rein in commodities speculation as part of reforms under the EU Markets in Financial Information Directive (MiFID). However, the push by Sarkozy and Merkel to enact changes within the G20 framework could face challenges from other G20 members, such as the UK—particularly as London is a center of commodity trading in Europe.