RETURN TO GLORY?
By Dan Keeler
Côte d'Ivoire has the opportunity to regain its status as a leading economy in Africa.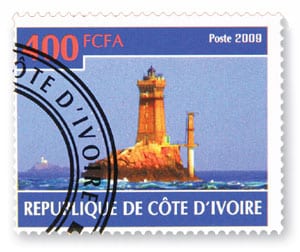 Blessed with a wealth of natural resources, a strategically advantageous location, a pleasant climate and a level of infrastructure unrivaled in West Africa, Côte d'Ivoire was long recognized as one of Africa's postcolonial stars. However, a military coup in 1999 set the stage for a decade of conflict and turmoil. Former president Laurent Gbagbo's refusal after the 2010 presidential election to hand over power to the newly elected Alassane Ouattara triggered renewed violence that was ultimately contained in April 2011 by thousands of UN peacekeepers and French troops.
A former deputy managing director of the IMF, Ouattara has been working hard to try to stabilize the economy and encourage inward investment. Despite the turmoil, Côte d'Ivoire is still the world's leading cocoa producer and one of the top coffee producers, but, according to Samir Gadio, an emerging markets strategist at Standard Bank, Ouattara is keen to reduce the country's reliance on the two crops. "There is a strong desire to diversify the economy—particularly into mining and agriculture—and to boost the infrastructure base," Gadio notes.
Ouattara's efforts are paying off: The country's growth surged last year, after a 5% contraction in 2011. According to the IMF's World Economic Outlook, GDP grew by close to 10% in 2012 and is likely to expand by 8% this year. Ouattara's economic team has even loftier goals, though, aiming for double-digit growth over the next few years. "The president has a clear idea where he wants to go, and it entails very high growth rates," says Wayne Camard, the IMF's resident representative in Côte d'Ivoire.
Underpinning the growth is a surge in public spending. The government is on target to push public investment levels to 7% of GDP this year, according to the IMF. The burst of infrastructure spending, coupled with the government's overt efforts to attract foreign investment and the country's plentiful natural resources and growing population, is encouraging multinationals to take a serious look at setting up shop in Côte d'Ivoire.
"There is huge interest from foreign firms," says Camard, "but they're all waiting for key triggers." Brice Lodugnon, Abidjan-based director of pan-African private equity firm Emerging Capital Partners, agrees: "The 2015 presidential election is probably the trigger investors are waiting for. If you look at what happened in Ghana, when people saw the election went smoothly, it boosted their confidence."
Among the factors that are weighing against companies pouring investment into the country is the security situation in the west and north of the country. In the wake of the post-election strife, says Control Risk Africa analyst Christoph Wille, the "government was supposed to disarm a range of armed groups around the country who helped him [Ouattara] come to power. They haven't been disarmed…and continue to wield great influence in their regions."
The country's business infrastructure has also suffered over the past decade. "The justice system is not yet at the required level to fully protect foreign investments," notes Charles Zouzoua, a senior adviser with sub-Saharan African private-equity fund manager Phatisa. "There are some initiatives to address these issues, though," he adds.
Zouzoua is resoundingly positive, however, on Côte d'Ivoire's appeal as a potential regional base, noting its competitive costs, educated population, business-friendly government and reliable energy and telecoms networks. "From an investor point of view, Côte d'Ivoire could be the next Ghana," he asserts.
| | |
| --- | --- |
| Location: | West Africa |
| Neighbors: | Burkina Faso, Ghana, Guinea, Liberia, Mali |
| Capital city: | Yamoussoukro |
| Population: | 23 million |
| Official language: | French |
| GDP per capita: | $1,054* |
| GDP growth 2012: | 9.8%* |
| Inflation 2012: | 1.3%* |
| Currency: | West African CFA franc |
| Investment promotion agency: | www.cepici.gouv.ci |
| Investment incentives available? | Yes |
| Ease of Doing Business rank: | 177th of 185 globally, 39th of 42 in sub-Saharan Africa** |
| Corruption Perceptions Index rank: | 130th of 176 globally*** |
| Political risk: | High**** |
| Security risk: | High**** |
Sources:
* IMF World Economic Outlook Database; ** World Bank; ***Transparency International; ****Control Risks
Pro-business government
Good infrastructure and transportation network
Strategic location
Competitive labor and other business-related costs
Educated workforce
Reliable energy and telecoms networks
Politically fragile
Justice system does not yet fully protect foreign investments
Corruption remains a concern
Potential for social unrest
Elections in 2015 could create some tensions
Security is poor in the West and North