NEWSMAKERS: GLOBAL
By Anita Hawser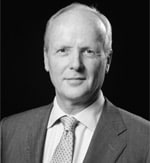 Ligteringen: "Measure what you need to manage"
"We are urging all companies to look systematically at their environmental,social and economic results," says Ernst Ligteringen, CEO of the Global Reporting Initiative (GRI), which provides sustainability reporting frameworks. If we are to really move toward a green economy, then fundamental change is required in how business is conducted, Ligteringen says. While there are 3,000 to 4,000 companies around the world that are looking at their social,environmental and economic performance and reporting on it, they are a still small minority.
Ligteringen made the remarks at a meeting of the United Nations Environment Programme (UNEP) Governing Council in Nairobi, Kenya, where speakers from governments banks and nongovernmental organizations gathered to promote sustainability reporting frameworks and performance indicators that could help the private sector reduce its impact on the environment.
But it is not just about companies demonstrating their green credentials to please investors, regulators or NGOs, Ligteringen says. Unless companies look beyond merely reporting financial results and also focus on their social, economic and environmental results, they run the risk of not seeing major risks or could fail to spot opportunities that their competitors could capitalize on. "We need to look at where the risks are in the future," says Ligteringen. "We are increasingly facing environmental and resource scarcities.We have to rethink how we are using natural resources.It is about measuring what you need to manage."
Ligteringen suggests that regulation might be necessary to encourage companies to provide more integrated reporting. He cites the example of South Africa, which has given private companies a deadline of June 1 to integrate social, economic and environmental reporting with their financial results. If they fail to do so, they need to explain why. Ligteringen says the South African example shows that when integrated reporting becomes a requirement,companies start to look more seriously at it. Ad when they do, they begin to realize its benefits as a risk management and opportunity identification tool.