The Syrian refugee crisis and continued compliance with IMF programs have put Jordan's new prime minister in a tight spot.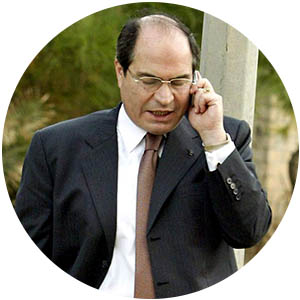 Hani Mulki, a former Jordanian minister, was appointed interim prime minister by Jordan's King Abdullah in May.The current government has been dissolved and the country is ready for the next elections, scheduled for October. The Islamic Action Front, a leading opposition party representing the Muslim Brotherhood in Jordan, has been gradually disfranchised by the current regime through legal measures and closure of operations.
One of the biggest economic challenges for Jordan today is immigration—more specifically, the Syrian conflict. Five million people have fled the Syrian civil war, and more than 1.3 million have ended up in Jordan, as IMF staff and Jordan's minister of Planning, Imad Fakhoury, explained at the International Monetary Fund (IMF) spring meeting. Fakhoury said that the Jordanian approach to the refugee crisis includes integration and economic openness.
"We have found a way to expand the economic pie of Jordan but not displace Jordanians from their own jobs," confirmed Fakhoury to the international development community. In April, Masood Ahmed, director of the Middle East and Central Asia department at the IMF, estimated the toll of the refugee crisis in Jordan to be about 1% of GDP, not including indirect costs, which may be much higher.
The refugees and political crises should be understood in the broader context of economic challenges in the region and Jordan's priorities. "Prime amongst those priorities is to immediately engage the Saudis with the view to catalyze the economic development agenda that has been discussed between the two sides most recently," notes Fawaz Zu'bi, a Jordanian investor and the founder and CEO of Accelerator Technology Holdings. "The government is also stuck in a hard place having to complete difficult negotiations with the IMF on the economic correction program of 2017—2020, which has at its core a continuation of subsidy removal on basic commodities and likely unpopular price hikes."
Jordan's economy, traditionally driven by labor-intensive industries such as agriculture and textiles, will have to find new sources of growth. One possibility is technology innovation. Silicon Badia Outreach Fund, for example, has invested in several US tech start-ups to connect the sophisticated US tech industry with regional ventures in Jordan and its neighbors.