The scandal that led to the president's impeachment implicates some of South Korea's best-known conglomerates.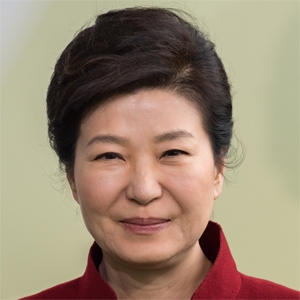 South Korea saw an unprecedented political scandal erupt in October, which led to impeachment of president Park Geun-hye amid criminal investigations. Allegations include illlegal government payments to foundations and companies of her long-time friend Choi Soon-sil. Senior political figures have been arrested amid reports of investigations into leaders of industrial groups—chaebol—such as Samsung and Hyundai.
Given the central role of the chaebols in South Korea's economy, this growing scandal could well harm economic growth. On November 11, South Korea's central bank kept interest rates low in reaction to this growing uncertainty. The IMF's October forecast saw South Korea's economy expanding 2.7% in 2016 and 3% in 2017, but the mushrooming scandal may force a rethink.
Economic consequences could also be amplified by the recent US elections. Donald Trump has said he plans to revise existing trade agreements and hold off new bilateral and multilateral trade agreements, such as the Trans Pacific Partnership multilateral trade agreement. South Korea concluded a bilateral trade agreement with the US in 2010.
More generally, the US is one of South Korea's leading trade partners, and any protectionist policies by the new US administration that would limit foreign trade with South Korea or challenge US investments there would cut into the growth of the South Korean economy. South Korea is heavily dependent on foreign trade and investment, and, unlike other emerging markets that are domestically driven, such as Russia, it is more vulnerable to financial shocks.
South Korea may also suffer from the slowdown in China, its largest trade partner. Trade between China and South Korea grew to about $220 billion in the first two decades since the countries established diplomatic relations. Several bilateral conflicts in recent years, such as Chinese repatriation of North Korean defectors, have increased anti-Chinese sentiment in South Korea and impacted trade relations. It is too early to assess the long-term effects of the 2015 China–South Korea Free Trade Agreement.