Elisabeth Mosseen, group treasurer, and Eva Christianson, head of risk analysis and control at group treasury, both at Volvo Car Group, chart their treasury's transformation from a division of Ford to a stand-alone outfit.
---
---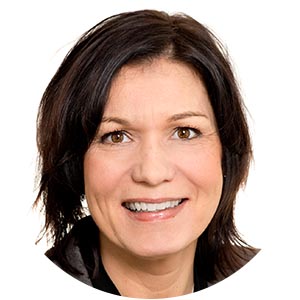 Global Finance: When did you realize you needed to upgrade your treasury management system (TMS)?
Elisabeth Mosseen: This is connected to when Geely bought Volvo from Ford in 2010—a milestone year for Volvo. At that time there were almost no corporate functions in the company, and Treasury was only a few persons and an Excel sheet at the start. So we had to move fast to take over the treasury management from Ford. We decided to implement a version of Ford's TMS, with limited possibilities for configuration and on the lower end of the complexity scale. At the time we knew that this system would be outgrown quite fast. The first real step to a new system was when we formed the treasury organization back in 20112012. We drew a roadmap of where we would like to go, and we knew we were not going to maintain the old system. We looked at everything under the treasury umbrella, including the magnitude of risk and the magnitude of turnover—so it was quite easy to find a business case.
GF: How did you select FIS/SunGard's Quantum?
Eva Christianson: We approached several vendors, including FIS/SunGard, and selected a short list together with a team of consultants because we didn't know the market. When it came to FIS and their Quantum, a lot of the decision was based on their capabilities in risk. They were very professional in demonstrating capabilities and functionality in workshops, and we found that FIS had several relevant references with other big industry players.
Mosseen: They also have a very good Nordic presence, which is very good from a networking perspective, and we now have connections and a user group with other Nordic companies.
GF: Why is the Cloud particularly well suited to treasury functions?
Christianson: We chose the cloud-based Quantum hosted solution because of efficiency of the system—from the IT perspective we didn't need to invest in all the hardware. From the treasury perspective we get the competence from FIS. A treasury system has many integrations, such as payments, confirmations and feed of electronic trading and market data, and it's really important that they are up and running all the time, so we decided that relying on FIS expertise for the technical setup was the best way to go.
GF: How has implementation gone and what's next?
Mosseen: Thanks to a very dedicated and professional treasury team, we have managed to do the implementation in a very successful way and at the same keep up the quality in the ongoing business. Phase 1 in the implementation was recently finalized. Now we are scoping phase 2, including adding more functionality. Then we will implement Quantum globally—first in China and, later this year, also in the US.
GF: What challenges have you found when deploying Quantum?
Christianson: Resources is a main challenge: to get the right people both from the vendor and internally. The system that we use can be configured, but that takes time. Everything has to be configured from scratch—from currency pairs and holiday calendars through to advanced risk reports. Another major challenge was that, halfway through the project, we decided to implement the latest version of Quantum (Six). We wanted to install the latest version to postpone the first update. We were aware that we were early, but we took the conscious decision to go ahead anyway, and that has proved to be a big challenge with a time delay.
GF: What challenges have you found when deploying Quantum?
Mosseen: It is very easy to underestimate the time involved. Secure key personnel involved in the project. We have a mantra here that we need to have a balance between the project and the ongoing business, but it's a tricky balance, and it's a management responsibility to be perceptive throughout the intense phase of the project. Good and open communication with the vendor will help you cope with unexpected events and also to be clear about responsibilities between them and your team. Finally, I believe it is key to get the right people on board who are willing to participate in a very exciting journey.