NEWSMAKERS: NORWAY
By Luca Ventura
A former bank teller, Norway's finance minister Sigbjørn Johnsen is not too concerned about upsetting some of his erstwhile bank employers.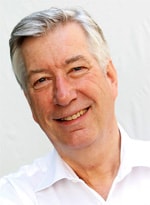 Johnsen takes on Norway's banks again
Photo Credit : REUTERS/SCANPIX
"It is not certain that it is possible to have completely similar bank capital rules in Norway as in Sweden or Denmark," Johnsen said recently at an Oslo conference. This point of view did not sit well with some Norwegian bankers, who have complained that the capital rules advocated by Johnsen—more stringent than those proposed under Basel III—could dampen their competitiveness. The Nordic countries are now discussing ways to harmonize banking regulations in the region.
Johnsen's contentious relations with Norway's banks date to his first term as finance minister in the early 1990s. Faced with a banking crisis, he nationalized the three largest lenders and replaced their boards and senior management. Afterwards, he sold the government's shares at a profit.
In spite of some critics, Johnsen, 61, is a beloved politician in Norway, and few doubt his skills. In 2009, after more than a decade away from national politics, he was asked by prime minister Jens Stoltenberg to return for a second term. Johnsen did not hesitate. Under his supervision, Norway navigated through the global downturn, and the country is now seeing an economic boom—with surging oil exports, employment and retail sales.
Johnsen's views on banking are in line with Norway's position as an annerledesland , literally "a different country," a term that became popular during the 1994 referendum when Norway—contrary to its Nordic neighbors Sweden, Denmark and Finland—voted against joining the EU.
As Johnsen explains, the main obstacle to banking system harmonization within the region is Norway's economy—which is unique from its neighbors. With exposures concentrated in oil & gas and shipping, Norwegian banks have a different profile than other banks in the region.
Before the summer Nordic regulators should finish deliberations on harmonization. The outcome is certain to send ripples throughout the continent. As Norway's key trading partners are in Europe, any digression from broader EU-wide capital rules, coupled with a strong krone weighing on exports, could affect its trade attractiveness.