Without clear leadership, the world's biggest ride-hailing company enters a phase of uncertainty.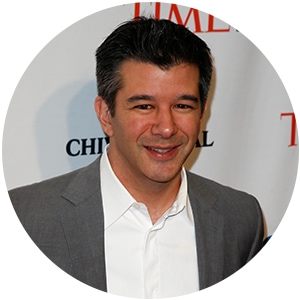 Founded in 2009, Uber has been under pressure for several months from investors and its board of directors. The first concern is that the company is at legal risk. Accusations of sexual harassment, a lawsuit by Google over intellectual property, consumer protests in France and a rape case in India are just some of the legal issues Uber has faced in the past couple of years.
Kalanick's personality also played a role in investors' decision to push him out. According to several media reports, his grip on the management of Uber had become a burden—a phenomenon that has also been observed at other "unicorn" companies.
"We all remember how Steve Jobs was forced to step down from Apple. The reasons were quite similar to Travis Kalanick's resignation," says Hamid Bouchikhi, professor of management and entrepreneurship at the French business school Essec. "Actually, there are a great number of situations where the entrepreneur becomes an obstacle to the growth or the sustainability of his own company."
Since January, a dozen other top Uber executives, including the head of finance, have also left. Major changes are now expected in the management of the company and its 14,000 employees.
Until another CEO steps in, 14 Uber executives will lead the company. Among them, co-founder Garrett Camp, also a director, is trying to sound reassuring.
"We will hire a great CEO and keep pushing forward. Change is healthy, and needed," Camp wrote on Twitter. "It's much more stable than people think. We are still here, still running the company."
Kalanick, however, is not completely out of the picture. According to Bloomberg, he still owns 12% of the company's shares and holds a seat on the board of directors. His personal net worth is estimated at $7.1 billion.