MILESTONES: PORTUGAL
By Matt Greco
With the government of Portugal announcing one austerity measure after another to meet IMF-imposed budgetary guidelines and as the rating agencies hack away at the credit-worthiness of the country's financial institutions, new revelations of more buried debts have added another layer to the challenges facing the Southern European economy.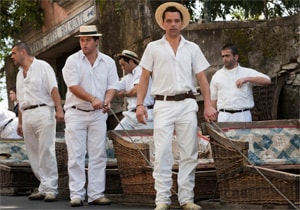 The country announced earlier this year that it had uncovered previously-hidden debts in state companies and private-public partnerships. Now, more have come to light in Madeira. The Bank of Portugal in September released a report highlighting new debts discovered in the finances of the state of Madeira that could modestly impact the government's ability to meet its fiscal targets.
Nonetheless, the IMF has indicated it believes Portugal is deserving of further promised bailout monies because of the government's quick actions to meet its fiscal targets.
Portugal's economy, residing in economic health at a level somewhere between Ireland and Greece, will take years to recover, but with the Portuguese government doing its best to react quickly to each new problem, the country's credit rating has been stable since July.
Since then, Italy, Spain and a host of major economies' banks have all been downgraded—in many cases more than once. These include French and British banks, as well as bank problems springing up in Benelux and Austria—and now, to a lesser extent, in Germany.
Portugal hopes to return to the public markets by 2013 to raise cash. The IMF is planning a visit to Lisbon in November before making its next payment. While Portugal's leading banks were downgraded at the beginning of October, the news was overshadowed by problems with British and French banks and was, at any rate, more expected.
As with Ireland, not to mention the rest of Europe (and economies around the world), much will depend on European unity and how the region handles the ongoing crisis of confidence and stability in Greece.