The Bank of Palestine traces its roots back to 1960. Political upheaval has punctuated the bank's operating environment since its founding. The bank's chairman and general manager shares his experiences with Global Finance.
---
---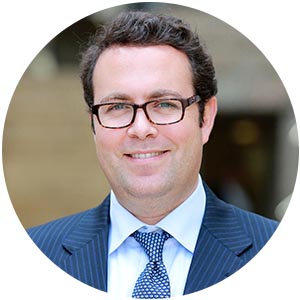 Global Finance: Can you give readers a sense of what it is like to run a bank in the Palestinian territories, and how Bank of Palestine (BoP) has weathered political storms?
Hashim Shawa: Palestine has its own unique set of challenges, given the occupation and the economic constraints that result from it. As a 56-year-old bank, we are accustomed to dealing with challenges and remain responsive to our customers, shareholders and community responsibilities. The Palestinian people do not like to default and are always eager to pay their debts. This enabled the bank in 2015 to have a low nonperforming loan ratio of 1.7%.
GF: Has the economic situation in the West Bank improved?
Shawa: For the economic situation to improve we need a political horizon. The occupation has to end, and economic resources of the land and people have to be liberated. You wonder sometimes, how can the Palestinian people and small businesses that constitute 90% of the economy survive, sustain their business and meet their commitments? The answer is resilience, their pride and dignity and love of their land.
GF: How has the bank grown in terms of assets, deposits, loans and your branch network?
Shawa: We have grown our branch network to 60 branches and launched a campaign to offer $200 million in loans to micro, small and medium-size enterprises (MSMEs). Palestine is underbanked, with 258 branches for 4.7 million people. Most of these MSMEs—almost 60%—do not have bank accounts or financial statements. We have started, in partnership with the IFC, a mini-MBA program for women entrepreneurs offering them training in financial skills, marketing and business-related skills.
The bank's loan portfolio was $1.38 billion in 2015, an increase of 20.6%, compared to last year's. Deposits stood at $2.24 billion at the end of 2015, giving the bank a healthy loan-to-deposit ratio. We opened a representative office at the Dubai International Financial Centre, offering Palestinians in the GCC [Gulf Cooperation Council] a banking connection with their home country. Our next representative office will be in Santiago, Chile.
GF: BoP raised a $10 million Ibtikar venture capital fund for start-ups. Is the SME sector a key growth driver?
Shawa: The SME sector remains the engine for the economy and a growth driver. What is impressive is the start-up culture in Palestine. We set up Ibtikar and became lead investors with equally minded partners. The bulk of funds raised were from the Palestinian diaspora, institutions and international investors. We need to offer space and seed financing for start-ups and help them graduate to the next level.
GF: What other banking services is BoP developing? And how do you expect mobile banking to impact your strategy?
Shawa: The latest addition is mobile banking via a specific mobile application provided by our card-payment-solutions company, PalPay, customers to interact with their account via their smartphones and conduct certain transactions, such as settling utility bills, including transfer of money to a friend by simply dialing the mobile-phone number stored at the bank. We are still inhibited in Palestine due to the unavailability of 3G/4G.
GF: How do you cope with the complex regulatory environment and international blacklists affecting some political groups in Palestine?
Shawa: The Palestinian Monetary Authority has been exemplary in enforcing regulations protecting the banking sector. The bank has strong compliance and risk management departments. The legal environment in Palestine received a boost when the Palestinian president decreed the Palestinian Anti-Money-Laundering and Counter-Terrorism-Financing Unit.