After ousting president Park, leftists may win South Korea's May election.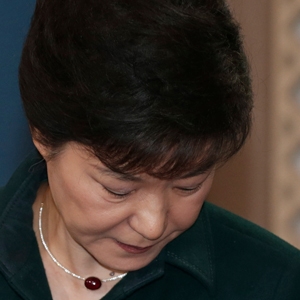 The decision in March by the Constitutional Court to uphold the impeachment of president Park Geun-hye swept away South Korea's political uncertainty, thereby creating a bright side to the country's deep political crisis. The move has brought the next presidential election ahead by eight months to May 9.
The vote on is expected to bring a new government able and willing to approve much-needed reforms. Renewed investor confidence is expected to follow.
Held back in its economic growth by an aging population, heavy dependence on exports and geopolitical risks, South Korea was rocked in recent months by accusations that Choi Soon-sil, president Park's long-time friend and confidante, supposedly had undue influence on her. Park, who has denied wrongdoing, was accused of soliciting companies to make donations to foundations controlled by Choi. The head and heir of the Samsung Group, by far the largest and most pervasive economic power in South Korea, was also arrested in connection with "Choi-gate."
After leading the campaign to oust president Park, the political left seems likely to win power. Moon Jae-in, who served as chief of staff in the administration of Roh Moo-hyun, would be an iconic president of the left and is likely their winning candidate, according to recent polls.
"Although [Moon] may address some of the fundamental issues of Korea, such as labor-market reforms, he is seen as someone who is conciliatory toward North Korea," says Trinh Nguyen, Natixis senior economist for emerging Asia. "Although he may be popular for domestic issues, there are concerns about his ability to maneuver in international politics."
The Bank of Korea forecasts GDP growth of 2.5% in 2017, with private forecasters expecting something less than that. Most economists agree that a new government could support public spending and sustain aggregate demand.