Just as Indonesias economy has begun to show signs of stability and sustained growth, high oil prices are threatening to derail it again.



At face value, the Indonesian economy has been hitting high notes for the past two years, underlain by solid macroeconomic policies and led by strong consumer demand. Sales of cell phones have grown as much as 45% a year. Cars and motorcycles have been moving out of showrooms almost as quickly, with motorcycle sales growth at 35% a year and other vehicles at 25%.
Yulian Warman, a spokesperson for leading vehicle distributor and motorcycle producer PT Astra International, says theres good reason for the strong performance. Step by step we have seen the economy improve. Weve had the first direct presidential elections. It has all helped increase the trust of investors and the trust of customers. There is more confidence, he says.
Thats not the whole story, though. Indonesia has now been hit hard by high international oil prices, just at the time it has become a net oil importer. Prices at the petrol pump, despite an average 29% hike in March, are still low, with the government subsidizing imports at a cost for this year of $14 billiondouble the projection in the annual budget.
Analysts say the money being spent on fuel subsidies is just one example of Indonesias failure to act to improve its position in the global marketplace. They blame minister for energy and resources Purnomo Yusgiantoro, who has been in the job for five years under three presidents but has done nothing to change the policy on oil exploration and recovery.
Susilo Bambang Yudhoyono, installed as Indonesias first democratically elected president last October, has gone over his ministers head to force a deal with ExxonMobil to develop the major Cepu block in Java, but not before Indonesia slipped into a net oil import position last year.
With the higher cost of oil has come pressure on the rupiah. It weakened to more than 10,000 to the US dollar for the first time in three and a half years on August 22, and many see it moving further south if the government fails to act. Coordinating minister for economic affairs Aburizal Bakrie dismisses the problems as temporary. He told the state news agency Antara on August 22 that the rupiahs slide over 10,000 to the dollar was not a major concern. We are not facing a serious problem. This is important for people to know, he said after a meeting with central bank governor Burhanuddin Abdullah at the presidential office. The countrys fiscal condition was quite solid, he said, claiming that the current account would be positive at the end of the year.
While the rupiah depreciation would cost more in debt and interest payments, on the other hand, exporters would benefit from the situation, because their export competitiveness would increase, Bakrie argued. Next years budget forecast of a rate of 9,400 to the dollar was still realistic, he said.
Michael Chambers, head of research for CLSA Indonesia, sees the rupiah sliding further, though he says that if and when the oil subsidy bill is reduced, it should strengthen once more. In the meantime, he says, the average Indonesian will have to pay in other ways. There will be a significant reduction in consumption over the short-term as interest rates are hiked. Money that could have been put into cash-starved education and health services will be lost to the hungry maw of the international oil market.
Investment opportunities are also being lost, he adds. While some international majors like Samsung are investing in manufacturing high-tech products such as plasma TV screens, most potential investors want to see which way the rupiah is going before they commit. And, he says, the currency will continue to weaken if Indonesia doesnt act.
The longer you leave it, the more complicated it gets, says Chambers. Sentiment has definitely turned. The banks say they have evidence of capital flight. There are circuit breakers, on oil policy and interest rates. It is not going to be a terminal story, but it is going to be more difficult than it needed to have been.

Signs of Progress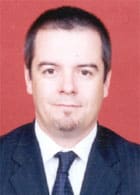 Michael Chambers: Sentiment has definitely turned. The banks say they have evidence of flight.

Peter Fanning, chairman of the International Business Chamber (IBC), a foreign business group that has been lobbying government for change, says there are steps in the right direction, but its less than clear that they are going far enough, quickly enough. Generally, the problem is implementation. In investment, theres a move to a new law, and theres every sign that the investment procedures will be made simpler, but there is no sign that all of the details like work permits and tax will be made easier, he says.
There are positive signs, says Fanning. The Ministry of Justice has quietly revamped processes for starting a company that remove all face-to-face contactand with it the opportunity for corruptionand made setting up shop a completely transparent process.
The general mood is of optimism in the President, and the conviction is that there is a real improvement. People are impressed that the anti-corruption drive is beginning to kick in, says Fanning. There are so many examples of nothing having changed, but there is great optimism that something is being done.
Fanning questions whether what is being done is enough. Many say the bureaucracy continues to represent a stumbling block for change, while Indonesias parliament, which has to approve all legislation, continues to be dominated by an insularism that is not aware that the world is changing. The President makes the right noises, says one expatriate government adviser who requested anonymity. Hes well-informed and has been doing a lot, but getting the message through to every level of the bureaucracy is very difficult. We believe the message has hardly penetrated. Some argue that Yudhoyonos war on corruption has made bureaucratic inertia worse than ever, as officials make sure to check every minor point to ensure they wont get snared.
Others believe Yudhoyono himself has to take the blame. Economist Umar Juoro says the President, long criticized as being indecisive, continues to conform to the widespread image of him. His senior ministers are reported to be agreed that action is needed immediately on the fuel subsidies, says the director of the Center for Information and Development Studies (CIDES). But the President wants to see alternatives.
Yudhoyono did not inspire confidence when he told parliament in the annual state of the nation speech on August 16 that his government was projecting a $40 per barrel price for oil in next years budget. Juoro, like other analysts, says the Presidents waiting game is not beneficial. He sees Yudhoyono as the only man who can make the tough decisions. People see the President as popular and clean, and people realize he has not caused the problem, he notes. The President also has the power, through presidential instructions, to effect change, but he hasnt used it. The prospect of growth is still there, but we cannot expect it to happen by itself. We need good, tough decisions. The President can act directly and people trust him, but it seems he finds it hard to make up his mind.
And, adds Juoro, the longer Indonesia waits, the higher the level of risk. There is a vulnerability which could become serious. We still have time, but the time is getting shorter because the external factors are moving fast, he says.

Lights Go Out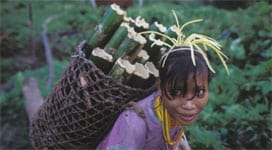 Indonesia celebrated its anniversary of independence on August 17 this year with high hopes. President Yudhoyono had told the parliament a day before that the nation was headed for economic growth next year of 6.2%. A day after Independence Day, reality surfaced. The power grid that connects the islands of Java and BaliIndonesias most populous and industrializedcollapsed. While the immediate cause of the outage that saw the two islands without electricity for up to 10 hours still hasnt been diagnosed, the overall problem is clear: too little generating capacity.
Indonesias power sector was hit hard by the economic crisis that hit East Asia in 1997. Devaluation of local currencies meant that consumers were paying small fractions of the real cost of power, much of it produced by independent power producers, or IPPs. Since then, 26 out of 27 IPP contracts have been renegotiated, with only US-based Karaha Bodas Company holding out. Settlement of the IPP contracts allowed Indonesian power utility Perusahaan Listrik Negara (PLN) to start touting for new foreign contracts to produce power. Many are now getting started, but in the meantime demand has been growing steadily. The nations available 19,000 MW of power translates into a real capacity of around 15,500 MW, with demand now lapping regularly at that level and threatening to go higher.
They should have 30% spare capacity, and they just dont have it, says one Western power sector consultant who requested anonymity. PLN is in the frustrating position that it never has any money to invest. If the government subsidizes everything else but refuses to subsidize the gas PLN buys, they are fighting with their hands tied. New generation capacity is on the books, especially from Chinese interests, but wont come on stream for more than a year. The lights could turn off many times between now and then.
Its the same in other infrastructure areas. A major summit on infrastructure last January saw the government offer a host of projects. Few have been taken up so far, as investors ponder commitment to a market where returns will be in dollar-sensitive rupiahs. As Indonesias roads, ports and other infrastructure erode into business-negative gridlocks, its comparative and competitive advantage is steadily eroded. Just another example, say foreign business interests, of opportunity lost.

Keith Loveard