MILESTONES: GLOBAL
Laurence Neville
The global M&A market is moribund: Activity is just a third of the level of five years ago.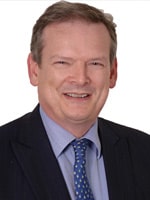 Skipper, Hogan Lovells: Economic uncertainty is the key barrier to investment
Yet, companies are awash with cash—the top 500 global corporates have balance sheet cash estimated at $4 trillion. According to a report by global law firm Hogan Lovells, based on 160 interviews with the most senior figures in companies across the UK, US, continental Europe and Asia, companies are eager to make deals.
So what's holding them back? "Many firms surveyed expressed a measured optimism toward their growth prospects in the next two years. The money and the appetite for dealmaking is there," says Andrew Skipper, co-head of the corporate practice group at Hogan Lovells. "But there are major barriers preventing deals [from] taking place. What executives say they want to do is hindered by serious concerns about ongoing economic uncertainty, rising regulation and government intervention."
According to the report, financial regulation (44%) and labor laws (44%) top the list of legal and regulatory requirements that companies see as creating significant challenges, followed by competition policy (36%), trade barriers (30%) and other forms of protectionism. Almost nine in 10 companies (89%) identify economic uncertainty as a key barrier to investment.
"This is why corporates are sitting on such huge balance sheets," says Skipper. Hogan Lovells' findings mirror those of Ernst & Young's seventh Capital Confidence Barometer survey, which questioned more than 1,500 C-suite executives and was released in October. According to the survey, most US companies believe a recovery in the global economy is at least one or two years away—and M&A activity is reflecting this lack of confidence. Only 23% of companies are planning an acquisition in the next 12 months, down from 34% six months ago.