ARGENTINA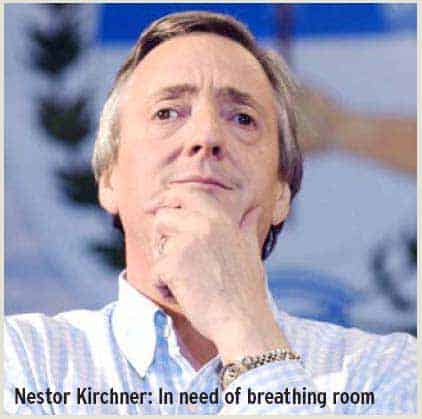 There was a time when investment banks lined up to participate in emerging market debt restructurings that gained them hefty fees. But times are changing, as three top banksJPMorgan Chase, Citigroup and Deutsche Bankhave withdrawn their bids to advise Argentina on a $94.3 billion debt restructuring that will be one of the most complex ever.
Banks would not disclose reasons for their move, but market sources speculate it was driven by doubts over the proposed deals viability and the governments ability to pull it off. There are concerns that the restructuring may be in jeopardy, but officials in Buenos Aires are forging ahead with negotiations.
The number of creditors (700,000 bondholders), and the fact that the bonds were issued in 14 currencies (cut to seven by the euro) and under eight legislations, adds to the plans complexity. While the Argentine deal involves more than 150 different bonds, the Russian restructuring, by contrast, involved merely three.
The plan is a response to the December 2001 default that plunged Argentina into the worst economic crisis in its history. Economy minister Roberto Lavagna hopes to complete the deal next year, as a resolution will return Argentina to the financial community and cut its debt-to-GDP ratio to 90% from 150%, giving President Nestor Kirchner more breathing room to implement economic reactivation plans. By having a closure of the restructuring process, reestablishing payments under the restructured debt and regaining financial access, the economy will be in a condition to enter into positive dynamics of sustained economic growth, says debt negotiations expert Daniel Marx in a report on the Argentine situation.
Marx argues that prolonging the default destroys value, hinders consumption and investment decisions, and boosts the risk of lawsuits by creditors. There is already pending litigation against Argentina in France, Germany, Italy, Japan and the US.


Santiago Fittipaldi