EUROPE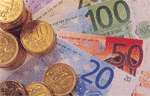 Europe's payments landscape is set to change dramatically with market reforms.
Banks and companies in other parts of the world are watching with interest as the deadline for radical transformation of the UK and Europe's cross-border payments landscape draws closer. In 2008 the UK Faster Payments and the single euro payments area (SEPA) will transform UK and European payments systems.
SEPA will replace expensive cross-border payment instruments with new and lower-cost credit transfer and direct debits. The UK's Faster Payments initiative will enable same-day or "almost real-time" credit transfers compared to the current three-day cycle. "Money and time savings to business will be vast, with the focus on cash management and profitability. In particular, businesses will now be able to really take advantage of any benefits to be gained from making either early or last-minute payments," says Mike Hutchinson, head of marketing at Bacs Payment Schemes in the UK.
Under SEPA, the time taken for payments to clear is also expected to shrink, with transactions aiming to take no more than 24-hours. However, for SEPA to be realized successfully, the existing national payments infrastructure needs to change dramatically.
An integral component of SEPA and banks' ability to process cross-border euro payments more cheaply is the use of bank identifier codes and international bank account numbers (BICs and IBANs). According to Albany Software, a British transactions software provider, authentication of BIC and IBAN codes will become SEPA's biggest challenge. Validation of this information at the point of data entry is crucial.
SEPA is also forcing European banks to reassess their payments strategies, with more than 61% of banks indicating that they are developing new sourcing strategies in order to remain competitive. While 26% of banks already outsource some of their payment activities, another 26% said they planned to outsource some payment activities in the next five years.
"The advent of SEPA will create a wide range of new competitive challenges for the financial community, and, for many, the smart solution will be to seek out strategic sourcing partnerships with trusted and experienced service providers," says Mike Hampson, a global head of transaction banking at ABN AMRO.
Anita Hawser