EMERGING EUROPE/EU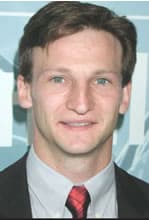 Stelzeneder: Difficult times ahead

There will be difficult times ahead for southern European countries wanting to join the EU, according to Martin Stelzeneder, an analyst with RZB in Vienna. The southeastern countries still have a lot of reforms to do, he says. There is the potential for political instability in the region. Problems with Kosovo have still not been resolved, and there will be a referendum [on May 21] in Montenegro to decide whether it should become an independent country.
Stelzeneder was commenting on the wider implications of EU enlargement in response to the European Commissions announcement in mid-May to postpone a decision on whether Romania and Bulgaria could join the EU on January 1, 2007. The EC had told Romania and Bulgaria they could join by early next year, but in its most recent assessment of both countries readiness it said further reforms were needed, particularly in terms of combating high-level corruption and judicial reforms. Romania is on track with reforms of the judiciary system, provided that the current pace of implementation is maintained, EU enlargement chief Olli Rehn commented. However, he voiced concerns at Bulgarias limited progress in reforming its judiciary.
Rehn is due to give his definitive assessment in June, with a final decision to be made at a summit in Brussels the same month. The EC has not ruled out delaying Romania and Bulgarias EU entry until January 1, 2008, although Stelzeneder is still optimistic both countries would join by the original date. However, he says that more uncertainty surrounds the entry of the Balkan and other southeastern European countries. It looked as if the southeastern European countries transition to the EU would have been completed by 2014, but there could be a delay that pushes their entry beyond that date, he says. After Croatia joins the EU, Stelzeneder believes that further EU enlargement will be postponed until at least 2014 so that the EC can focus on solving economic and structural problems within the eurozone.

Anita Hawser