EUROPE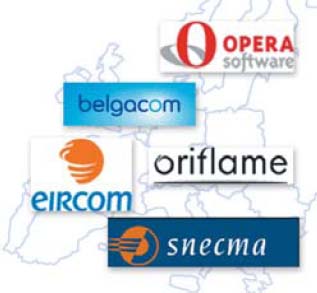 Market jitters as a result of the terrorist attacks in Madrid in March failed to knock the European IPO market off course, according to bankers in the region. With pricing due shortly on bellwether deals such as Belgacoms 3.91 billion IPO and Eircoms 831 million flotation, bankers concede that the events could not have happened at a worse time for the recovery of the IPO market in Europe.
Says one head of equity syndicate at a US investment bank in London, 2003 was a difficult year for European IPOs, and everyone had pinned their hopes on 2004, noting that the pipeline of deals privatizations, spin-offs and private equity exitsis huge.
Observers remain confident that money will stay in equities despite the traditional response of investors to buy bonds in troubled times. It is likely the market will recover rapidly as was the case after September 11, says John Hatherley, head of global analysis at M&G; Investment Management in London.
In 2004 to date, IPO activity has been focused on smaller deals such as Bluetooth software company Cambridge Silicon Radio (CSR) in the UK market and mobile phone software company Opera in the Scandinavian market. But the success of those dealsCSR was 13 times oversubscribed and Opera 25 times, and both traded up on their debutshas heartened bankers.
As well as mega-deals for companies such as Belgacom and Eircom and the forthcoming 1.25 billion privatization of French aero-engine manufacturer Snecma, mid-size dealsthe lifeblood of the IPO marketare queuing up to float.
Swedish company Oriflame Cosmetics has launched a Skr4.16 billion ($555 million) IPO while Norsk Hydros spin-off of fertilizer supplier Yara International will raise Nkr2.3 billion ($330 million).
Meanwhile, the first IPO planned in the crucial German market for over a year, semiconductor manufacturer X-Fab, looked set to raise 161 million but was pulled at the last minute after some controversy.
The market will want to see how Belgacom and Eircom perform, but overall the appetite for IPOs is still there, says Hatherley.

Laurence Neville