FRANCE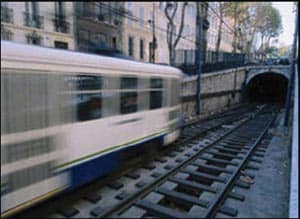 Whoever it was who said that inflation was dead forgot to tell bond investors. Theyre snapping inflation-linked bonds as a long-term hedge against rising prices, and that swelling demand is tempting new issuers into the market.
In February Reseau Ferr de France (RFF), the French state agency that owns the countrys railway infrastructure, became the first non-government body to issue a eurozone inflation-linked bond. RFF sold 800 million of bonds with a 20-year maturity and coupons paying 2.49% over Europes consumer price index (minus, for legal reasons, tobacco products).
Sean Taor on the syndication desk at Barclays Capital in London, one of the issues arrangers, said that for investors the bonds fill the gap between the French governments 10-year and 30-year inflation-linked bonds. Bond buyers such as pension funds and insurance companies typically have long-term liabilities that are sensitive to inflationor proxies, such as growth in wages. With oil at $35 per barrel stoking fears over inflation, matching those liabilities has taken on a greater urgency.
Mark Capleton, head of global inflationlinked strategy at Barclays, says that corporate interest in issuing linkers is growing on the back of the government market. The French government have been able to step up their issuance, he says. Corporates now are really catching the wave. The income RFF receives for running Frances railway infrastructure is partly sensitive to inflation, providing a degree of asset-liability matching for the issuer, too.
Coupons on index-linked bonds typically rise in periods of economic growth and dip in a tougher economic environment, making it easier to manage debt burdens.

Benjamin Beasley-Murray