GERMANY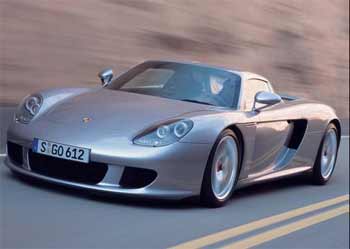 Its just not fair.Thats the complaint of Porsche AG over Deutsche Brses refusal to list its stock on the exchanges hightransparency sector, the Prime Standard.The Stuttgart-based sports car manufacturer is suing the exchange in an attempt to gain Prime Standard status, a prerequisite for inclusion in either of Germanys blue chip indices, the DAX and MDAX.
Porsche says that it refuses on principle to provide quarterly reports, but Deutsche Brse says that without these a company cannot enter the Prime Standard. Porsche fulfils the exchanges other requirements, which include meeting international accounting standards, providing analyst presentations and supplying bilingual financial statements.
We think the requirements are too formal, says a spokesperson for Porsche, who notes that company is consistently ranked as among the top firms in Germany.The company argues that quarterly reporting increases stock market volatility and fosters a shortterm focus at the expense of longer-term development.
While Porsche stays out of the MDAX (it dropped out over the quarterly reporting issue in August 2001) some institutional investors cannot buy its shares.
Deutsche Brse says that its listing requirements are clad in German law and non-negotiable.Its their decision, says a Deutsche Brse representative who says that some companies opt to forego Prime listing for the convenience of looser reporting regulations.
The case, which is lodged in Frankfurts Administrative Court, is unlikely to be resolved before next year.And what will be the thrust of Porsches action? I cant give the arguments that we gave to the court, their spokesperson says.We dont give them to the public.

BBM