UNITED STATES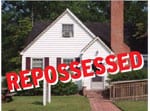 When HSBC announced that it will take a higher-than-expected charge on bad debts for 2006 as a result of the growing bankruptcy rates in the US sub-prime mortgage market, it sent a shockwave through the market. The $10.5 billion write-off was interpreted as a signal of worse to come from those banks and financial institutions that have been growing fat off the booming US housing market, particularly those that are waist-deep in sub-prime loans.
With many banks and mortgage firms having focused significant resources on the sub-prime market over the past two years, the question is not whether this will have an impact on their balance sheets and share prices but rather how much of an impact it will have. In addition to straight origination losses, many banks are also seeing their mortgage-backed securities (MBS) transactions reviewed for downgrade as a result of the delinquencies, and many are finding it much tougher to price and sell new deals into the MBS space. Credit Suisse, for example, is reviewing for possible downgrade 24 transactions with sub-prime underlying.
The US housing market has seen remarkable growth in alternative mortgage products over the past two years, with a sharp rise in interest-only loans. In addition, the market saw rising loan-to-value and debt-to-income levels: The entire non-agency sector saw combined LTVs increase to over 83% in 2006 from 73% in 2002, according to a report from ratings agency Fitch.
A number of small sub-prime lenders closed down over the past few months, including Wachovias EquiBanc Mortgage unit and Mortgage Lenders Network. Online mortgage lender NetBank has announced that it is expecting higher-than-estimated losses, New Century Financial will also take a write-off for bad debts, and Washington Mutual announced fourth quarter losses of $122 million from its sub-prime segment.
Big sub-prime players are already seeing the results, as share prices plummet and investors race to get out from the sub-prime bubble before it completely bursts. HSBCs announcement may indeed be just one of many such revelations to hit the US mortgage market.

Denise Bedell