MILESTONES
By Erik Heinrich
India has passed Japan as the world's third-largest economy, according to a recent report from the Organisation for Economic Co-operation and Development (OECD).
The same report lowered the OECD's estimate for India's growth in 2013 from 5.9% to 5.3%, noting that structural bottlenecks in the country's economy could constrain investment and growth. However India's economy will continue to rebound next year, with 6.7% growth in GDP after hitting a decade's low of 3.8% in 2012, according to the report.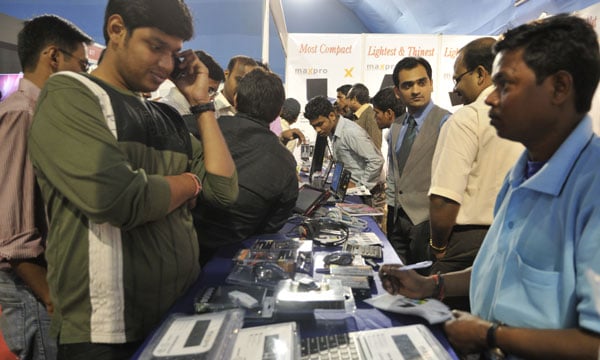 Indian economy outstrips Japan's
News that the OECD ranks India's economy ahead of Japan's received mixed responses. "Given the slowdown in India's growth rate over the past couple of years and the recent bump-up in Japan's, I'm surprised the lines have crossed already," says Matt Goodman, an economic policy analyst specializing in Asia at the Washington-based Center for Strategic and International Studies. "But given that India's population is ten times larger than Japan's, it's just a matter of time."
He adds that although India is clearly a growing force on the global scene, he expects that Japan and China will continue to play a more central role in world trade and finance for the foreseeable future.
Economists at the OECD went on to say that China is expected to surpass the US as the world's largest economy by the middle of this decade—but will not remain the world's top economy for long. By 2020 continued strong growth in India could nudge it ahead of China.
"India's demographics are more favorable than China's, whose working-age population declined for the first time last year," says Peter Buchanan, senior economist at CIBC World Markets. "Also about 50% of China's population is now urbanized, while India's rate of urbanization is much lower. That means it has greater potential for productivity gains from the movement of underemployed rural residents to the cities."
Buchanan added that India has other advantages over China on the institutional side, including a superior system of contract law based on the English model.